Airline Data Inc, 35 years delivering quality aviation data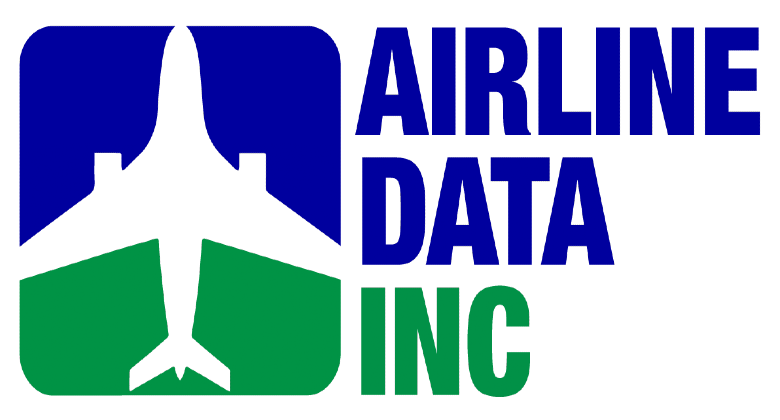 Airline Data Inc is entering its 35th year of providing the industry with quality aviation data.  Our online tool, The Hub, delivers detailed airline schedules, leakage and full passenger itinerary data on one platform -all at cost-effective rates.
Clients agree that our proprietary reconciliation process instills a high level of confidence in understanding market dynamics that are not found in data provided by other vendors.
Our datasets include:
Airline Schedules Loaded daily so you have continual access to any changes that an airline might have. No need to wait until the weekly load. Gain easy access to daily flight-level details to any schedule in the world.
TSA Checkpoint Information Next day access is available to the number of passengers being screened through any airport and checkpoint nationwide. Access to hourly screening numbers, by checkpoint, is also available.
Airport Forecast A forward-looking three month forecast on what the passenger loads are expected to look like at the flight number level, by day. Passengers are broken down by local originating traffic, as well as connecting traffic at the airport.  It also includes the terminal and concourse the passengers will be departing from.
Zip Code Catchment Analysis Access to both the zip codes of your local passengers, as well as those of where your visitors are going.  Get a 360-degree view of your passenger information using internet search information combined with the actual O&D traffic for your market.
Monthly Enhanced International Traffic Data Through our new partnership with Sabre Airline Solutions, gain access to unrestricted and shareable international itineraries. Using the Sabre Global Demand Data as the foundation, this dataset is market calibrated using Airline Data Inc's 35-year proprietary algorithms. Regardless of the airline, gain valuable access to passenger 0&Ds, fares, cabin of service, connections and more.
T100 Onboard and Enplanement Data Monthly access to market load factors and passenger volumes. Additional metrics include indicators as to whether the market being displayed was due to a diversion or regular scheduled service. We also offer the historical marketing carrier along with the current-day marketing carrier to assist in your analysis back through time accounting for industry mergers.
DOT-based O&D Traffic As the only provider of traffic back to the start of deregulation, see 0&D traffic beginning in 1979. Our O&D traffic gives you access to hundreds of metrics including cabin of service, fare type resident/visitor indicators, frequent flyer tickets versus paid itineraries, outbound versus return leg information and more.
Airline Data Inc offers powerful, easy-to-use tools that provide all the information you need to identify travel trends and forecast industry changes.
Contact us for a free demo and learn more about how Airline Data Inc makes travel data simple to understand.
Contact:
Richard Olmos  richard@airlinedata.com