Airport of the Day (28 June 2021): Cuneo in Italy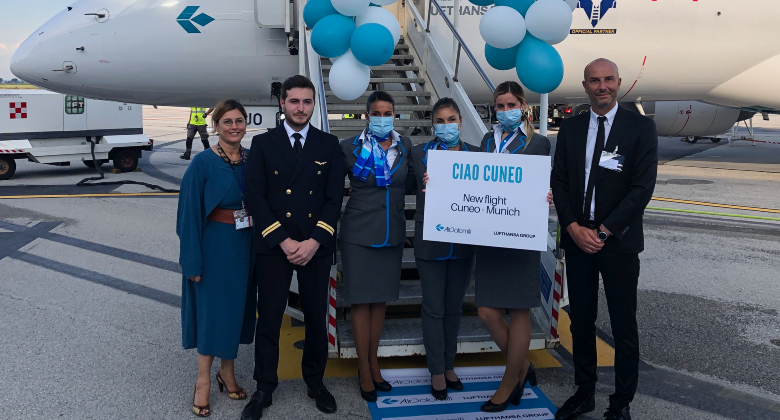 On Monday 28 June, Air Dolomiti began 3-weekly (Mondays, Wednesdays and Fridays) service between Munich and Cuneo. The 530-kilometre route will be flown by E195s belonging to the Lufthansa Group subsidiary. Located in north-west Italy, Cuneo Airport lies around 20 kilometres north of the city of Cuneo and around 60 kilometres south of the major industrial centre of Turin.
Traffic peaked in 2013
Activity peaked in 2013, when just over 290,000 passengers used the airport. That year Ryanair was operating domestic flights to Alghero, Cagliari, Rome CIA and Trapani as well as one international route to Marrakech in Morocco. Other carriers present included Air Arabia Maroc (to Casablanca), Belle Air (to Tirana), Blue Air (to Bacau) and Wizz Air (to Bucharest).
By 2019 demand had fallen to around 90,000 passengers, even though Ryanair began service to Bari in October of that year. Apart from Air Dolomiti's new route, Volotea began serving Cuneo for the first time on 18 June with a 2-weekly route from Olbia, while Ryanair is set to start a new route from Palermo on 3 July, also to be flown 2-weekly. Finally, AlbaStar, which already serves Trapani from Cuneo, is set to launch additional new routes this summer to Lampedusa in Italy, as well as Menorca and Palma de Mallorca in Spain, all served just weekly.