Airport of the Day (26 June 2021): Krakow in Poland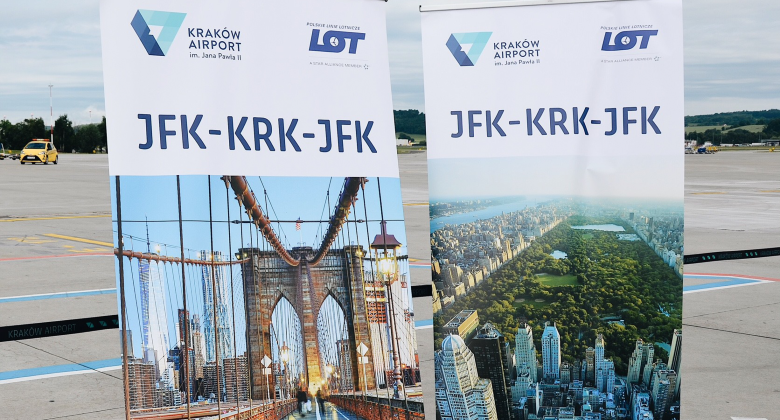 Krakow in Poland became the latest European airport to have a non-stop service to New York JFK, when the first flight (LO 19 operated by Boeing 787-8 registration SP-LRG) departed the Polish airport at 13:06 on Saturday 26 June. Just over eight hours later, the aircraft arrived in the US at 15:14 local time, according to flightradar24.com. The first flight from New York JFK (LO 20) had actually departed the US on Thursday 24 June and arrived in Krakow on the morning of Friday 25 June. The same aircraft then flew from Krakow to Chicago and back, before operating the inaugural outbound JFK flight on 26 June. The aircraft then returned to Warsaw where it is based.
40 European airports with JFK flights in 2019
In August 2019, some 40 European airports had non-stop service to New York's international hub. This year, with on-going travel restrictions, the number is likely to be significantly reduced, making the new Krakow service even more noteworthy. Apart from Chicago and New York JFK, Krakow's other non-European routes are with flydubai to Dubai, Ryanair to Amman and Tel Aviv, and Wizz Air to Tel Aviv.
In 2019, Krakow was Poland's second busiest airport handling 8.4 million passengers, up 24% on its 2018 figure. Warsaw WAW was the country's busiest airport with 18.86 million passengers. Gdansk was third with 5.38m passengers.