Billund Airport sets a new summer record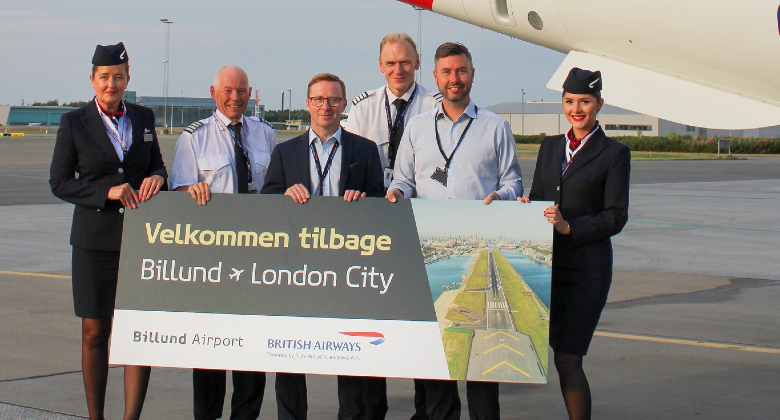 It's been a sizzling summer for Billund Airport. West Denmark's international gateway recorded its busiest holiday season yet, helping it reach index 120 in July and index 112 in August.
The airport, which handled 3.7m passengers in 2019, is now expecting to reach the same number this year – and may yet surpass that figure highlights Jesper Klausholm, Head of Airline Relations and Marketing. We attribute the record-breaking summer to pent-up demand among west Danes to travel, he continues.
The airport was well prepared for such a surge having spent the Covid downtime productively. Since the pandemic, Billund has increased the number of destinations it serves from 100 to 120, with several new airline tails represented on the runway, including Vueling and Swiss.
Corendon Airlines has also opened a base at Billund Airport, offering 8 routes, while Lufthansa has put in twice daily service to their hub in Munich.
However, Billund is not resting on its laurels and is working hard on getting west Denmark connected to a Middle Eastern hub to accommodate the high demand from local travel agents.
The airport's route development team also sees plenty of potential in Europe and North Africa. Destinations such as BRU, TRD, SVG, BIO, ATH, NCE, FLR, CAG and RAK are on their work sheet.
West Denmark is also growing as a tourist destination, with much to offer inbound travellers. Among the local attractions are LEGOLAND Billund Resort, the wild west Danish coastline, and pretty cities like Aarhus, a former European Capital of Culture with loads of great eateries.
Then there's the airport's booming cargo business. Billund was recently selected as the first base for the reestablished Maersk air cargo service. The world-renowned shipping company will operate 5 widebody aircraft in the 767 and 777 category from the airport in the coming year.
In addition, Virgin Atlantic Cargo started an operation with three weekly rotations between London Heathrow and Billund.
Suffice it to say, Billund Airport is flying high.