Birmingham Airport, rebuilding city pairs in a year of recovery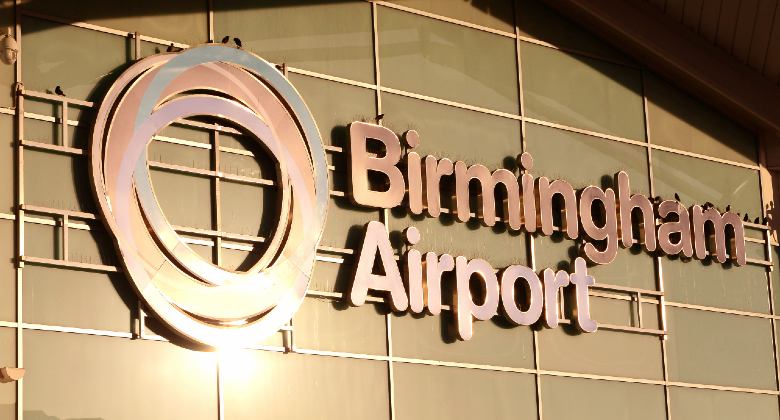 Birmingham Airport (BHX) is the UK's third largest airport outside London, handling some 13 million passengers per year (pre-pandemic) and boasting a catchment of 35m people within two hours.
Sitting in the centre of England's road and rail network, BHX is one of the UK's most accessible airports and will be the first to be served by HS2 railway line, which will reduce the journey time to London from 70 minutes to around 38 minutes.
BHX serves air connections throughout Europe, the Middle East, the Indian subcontinent, and the Caribbean with some of the world's largest airlines. This global connectivity has seen visitor numbers to the Greater Birmingham area increase by 53% in the decade before Covid struck, as more people discover the delights of the Midlands region.
A 30-minute drive from BHX is Warwickshire, where millions of tourists flock annually to visit William Shakespeare's birthplace in Stratford-upon-Avon, and the medieval splendour of Warwick Castle.
The Peak District and its stunning scenery is also easily accessible for those who want an outdoor adventure. While Birmingham – the UK's second largest city – along with Bicester Village, which is an hour away, offer unrivalled retail experiences for luxury shoppers and bargain hunters alike.
So, what are Birmingham's route development priorities for 2022?
"In the short term, the team is committed to repairing city pairs that have been lost in the last couple of years, such as Nice, Berlin, Stuttgart, and Lyon, as well as New York, Doha and Mumbai," explains Tom Screen, Aviation Director.
In the months ahead, Birmingham has much to look forward to, with Flybe now serving key regions in the UK and Europe, creating around 200 new jobs at Birmingham. There will also be additional and new business and leisure services this summer with easyJet, Jet2, Ryanair, TUI, Emerald and Eurowings, adds Screen.
The team at BHX is set to offer more than 120 destinations from the summer season, as well as becoming the main airport gateway for the Birmingham Commonwealth Games in July. Along with the publication of its road map to net zero, 2022 is shaping up to be a year of recovery and key moments for Birmingham and the region.