Canada now has four LCCs helping to stimulate domestic demand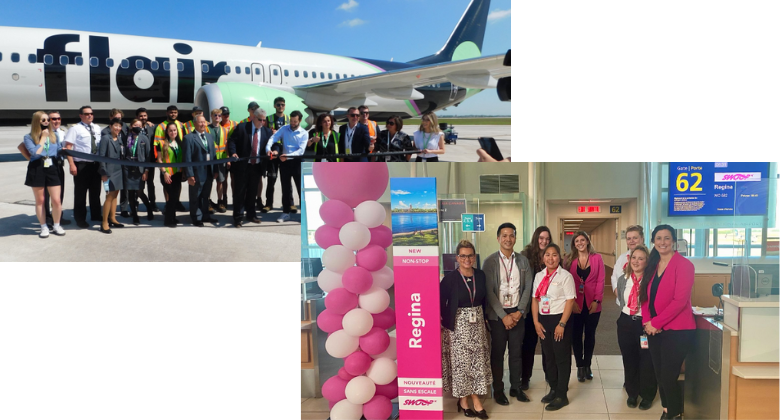 Air travel demand in Canada has been much slower to recover than in either Mexico or the US. During the first COVID summer of 2020, passenger numbers were only at around 15% of pre-pandemic levels as the government introduced extreme restrictions, not just on international travel but also domestic travel. Things only really began to improve in the second half of 2021, before the Omicron variant resulted in another major dip in the recovery at the end of the year. However, since March 2022 there has been a steady improvement with the recovery rate finally reaching 80% for the first time at the end of May. As of the middle of September, the demand recovery rate appears to have levelled off at around the 85% mark.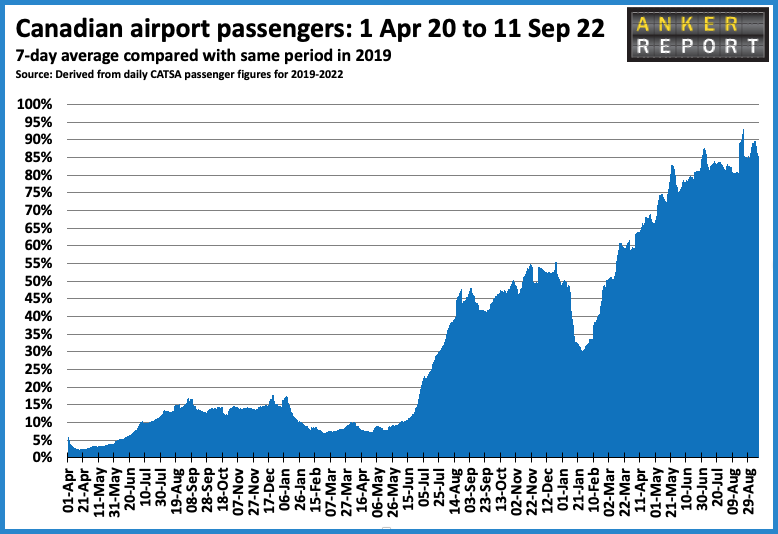 Growing competition among LCCs
After having been a virtual Air Canada and WestJet duopoly for many years (at least on major trunk routes), the domestic market in Canada has seen some interesting developments. Flair Airlines launched in 2017 and now has 20 aircraft. WestJet created a lower-cost subsidiary, Swoop, which began flying in June 2018. More recently, Lynx Airlines (formerly Enerjet) began flying in November 2021, while Canada Jetlines finally launched scheduled service on 22 September this year. However, these four carriers between them still have fewer than 50 aircraft, which is not a lot for a country the size of Canada.
Analysis of Cirium schedule data reveals that planned domestic capacity in Canada in September is still 12% lower than in September 2019, with the number of flights down over 21%. Over 20 airlines are currently offering scheduled flights. However, Air Canada accounts for 43% of the market (by seats), down from 49% three years ago. WestJet's share has also fallen from 31% to 26%. Flair Airlines is now the third biggest domestic carrier with 7.7% of seats, ahead of Swoop (4.5%), Porter Airlines (4.4%) and Lynx Air (2.2%). The remaining 12% is split between 22 other airlines.
International capacity still down 19%
The recovery of the international market is taking slightly longer, possibly not helped by the requirement to wear a mask on Canadian airlines and at Canadian airports being in place much longer than in many other countries. Air Canada remains the leading international carrier to/from Canada with 43% of seat capacity, ahead of WestJet (9.2%) and Air Transat (7.2%). Then come the three global US carriers; American (5.2%), United (4.9%) and Delta (4.0%). Since 2019, American has grown its market share while United and Delta have seen their shares shrink.