Canada's pax demand is up to 45% of 2019 level in early September; Toronto's downtown airport finally reopened on 8 September
Passenger demand in Canada is finally starting to recover. Latest passenger figures collected by CATSA at Canada's eight busiest airports shows a rapid improvement since early June. At that time demand was only at 10% of the 2019 figure. However, by the end of August, demand was up to around 45% of the pre-pandemic figure, though further recovery appears to have stalled in early September.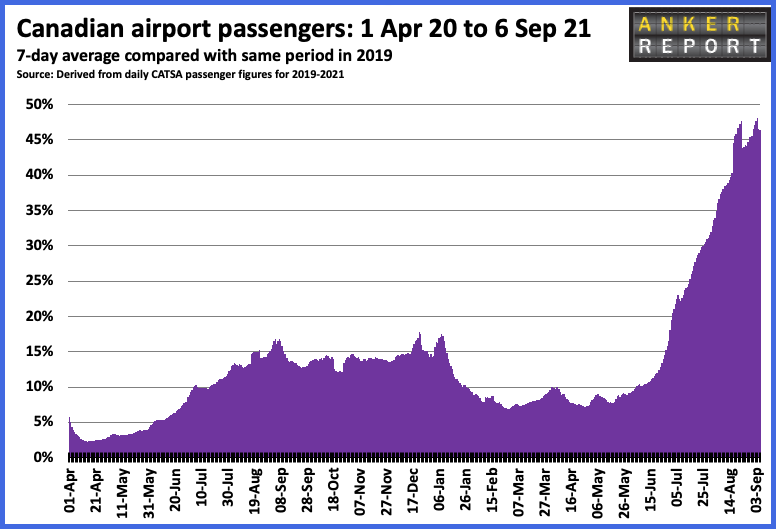 Capacity at 55% of 2019 levels in September
Analysis of Cirium Data and Analytics schedule information for all Canadian airports shows that while July capacity figures were at just 33% of the July 2019 level, in August this had risen to 46% and climbed even further to 55% in September. The September figure is aided by the re-opening of Toronto City Airport on 8 September, with both Air Canada and Porter Airlines resuming service from the downtown island facility. Provisional data for October indicates that capacity may increase to 61% of the 2019 figure, but there is plenty of time for this still to change.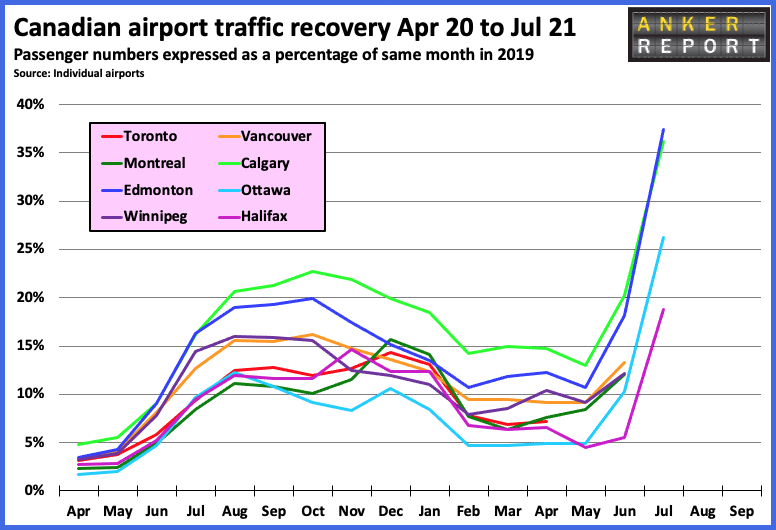 Looking at airline seat capacity in September, Porter Airlines will be down 75% compared with 2019, Air Canada down 47% and WestJet down 35%. There is better news for Swoop which is down just 19% while Flair is now Canada's third biggest carrier and has seen seat capacity grow over 200% since September 2019. In early August the airline launched several new domestic routes including daily service between Ottawa and Halifax.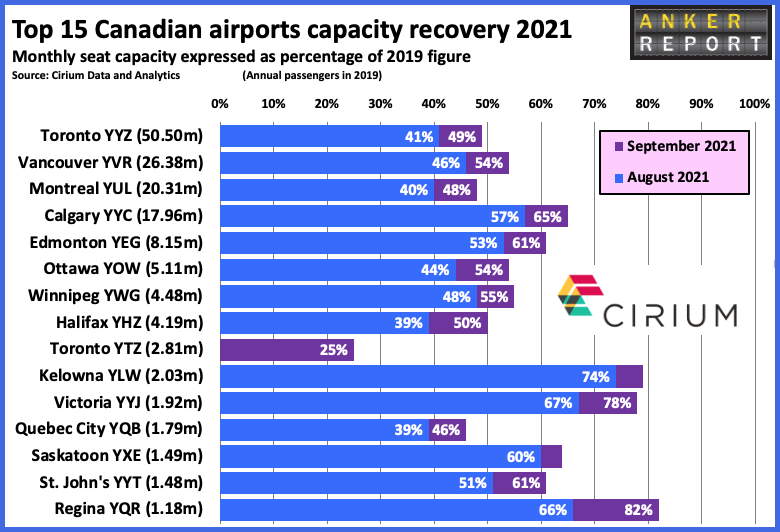 Early August also saw WestJet launch a new 2-weekly European service from Calgary to Amsterdam, using its 787-9s. KLM already serves the market 6-weekly.