Copenhagen Airport: Rebuilding the HUB!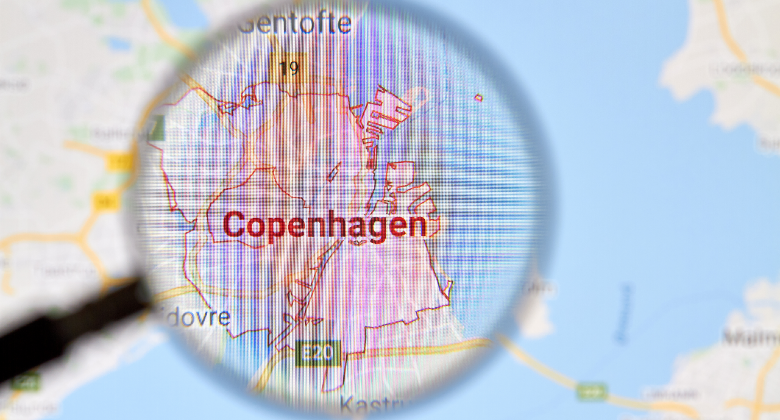 Simon Nathan, Senior Manager, Commercial Strategy and Route Development at Copenhagen Airport (CPH), updates Air Service One on the airport's route development strategy and how it is working with its airline partners to help stimulate travel demand.
This may sound strange for a Route Development department, but a lot of routes we had been working on and we saw as desirable have really been parked for a while. As we already had 41 long-haul routes, and a network of well over 180 destinations from CPH, we were very well served, and the routes we wanted, would have been incremental to any serving airline's existing business.
Being pragmatic, now is not the time to push an airline from overseas, to touch a brand-new destination, as the traffic flows, both O&D and connecting, are simply not there right now.
What we are doing, though, is working hard with our airline partners who are operating, and who want to come back as soon as the demand picks up, to help rebuild the network and the hub at CPH.
Especially the hub. The more demand we are able to help the airlines create, the more frequencies we will see, which makes the ability to sell and deliver more connecting traffic easier, which will then create more demand, etc, in a virtuous circle. This will help us bring back the routes we are lacking, and give the impetus, and traffic, to be able to get out there and sell the wonderful Copenhagen as a destination.
There's an awful lot of good things here, and we can't wait to really open up. Vaccinations in Denmark are going extremely well, and the current plan is to have the entire population vaccinated in full by mid-September. Museums, restaurants and bars are all open and, in the current warm weather, are showing off the very best of this great city. At the airport, we have been working closely with the authorities to ensure that we have approved, safe, and secure processes including, of course, ensuring that all social distancing, test and check needs are met. With the constantly changing colour-coding for countries, this is keeping us all on our toes.
We're seeing a great pick-up in interest in travel, now that restrictions in some countries are being lifted to allow quarantine-free travel, and as the vaccinated populations increase, at both ends, we only foresee this continuing. Although this year won't be a record one for us, we do believe that there is a more sustainable level of traffic than we saw last year, and we have very strong hopes for a winter season which continues with a right-sized approach from airlines to maintain frequency and capacity, encouraging even more travel again.
Next year should be even better, all other things being equal. No predictions are being made right now though – as we are all aware, a month is a long time under COVID-19. Things can change very quickly so what we have to do is be flexible, be realistic, keep communicating and finding new ways of uncovering leading indicators of increasing demand and work together with airlines to grow. If it was easy, anyone could do it. That is why WE are here – a dedicated Route Development and Account Management team to work with all our partner carriers to keep on growing.
Air Service One analysis shows that Copenhagen has welcomed two new services so far in 2021.
10 May: AnadoluJet to Istanbul Sabiha Gökçen International Airport (SAW)
22 May: Wizz Air to Sarajevo
While the following are set to start later this year.
18 June: Ryanair to Corfu
19 June: Vueling to Alicante, Ryanair to Palma de Mallorca
20 June: Vueling to Malaga and Palma de Mallorca
22 July: PLAY to Reykjavik
17 September: Wizz Air to St. Petersburg
This article has been delivered to you from the 148th IATA Slot Conference, taking place on June 15-17th online. Air Service One extends its gratitude for being selected as an official media partner.