Last Week in North America – Monday 13 June 2022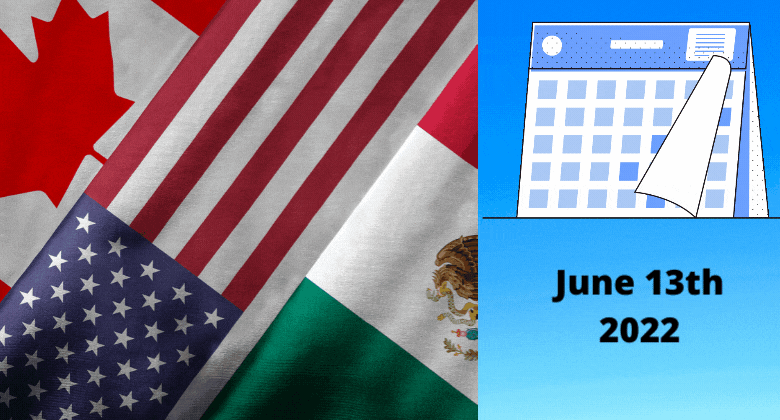 The recovery in air travel demand in the US appears to have taken a slight dip during the last fortnight as demand hovers at between 85% and 90% of the level seen during the same period in 2019. However, this was after the recovery peaked at 95% around the time of the Memorial Day weekend at the end of May.
Air Service One has identified and confirmed 88 new routes that launched in North America during the last two weeks. This included several new transatlantic routes from British Airways, Delta, Finnair, Iberia, LOT Polish Airlines, Lufthansa, PLAY, SAS, SATA Air Azores, United and WestJet.
Newcomer Breeze added a batch of new US routes, while Air Canada launched several new services from Montreal. Also in Canada, Flair and Swoop introduced new services and airports to their network. JetBlue launched its first ever flights to Canada when it began service from JFK to Vancouver. Meanwhile, Mexico's leading domestic carrier, Volaris, added Peru to its international network with the introduction of its first ever services to Lima.
(U)LCCs recovering more quickly than legacy carriers
Analysis of Cirium data for June, July and August 2022 (and the same months in 2019) reveals that the lower-cost, point-to-point carriers in the US, are recording higher seat recovery rates than the higher-cost, hub-and-spoke carriers. We have split the top 10 US airlines into three categories:
Global hub-and-spoke carriers: American (AA), Delta (DL) and United (UA)
Mostly domestic value airlines: Alaska Airlines (AS), JetBlue (B6) and Southwest (WN)
Low-cost airlines: Allegiant (G4), Frontier (F9), Spirit (NK) and Sun Country (SY)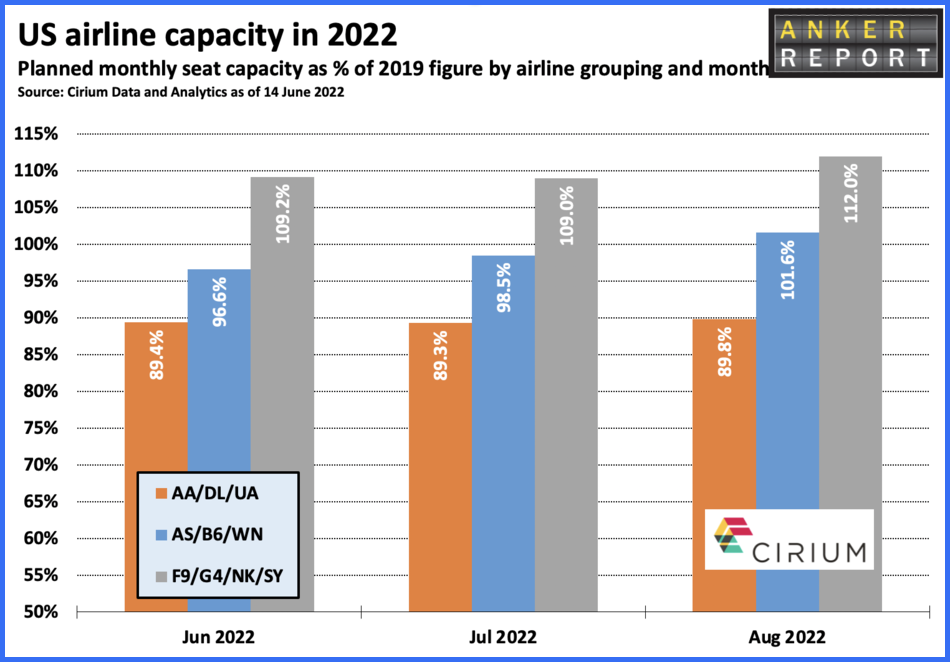 The recovery rate for all three categories is fairly consistent for the next three months, although airlines are continuing to adjust capacity on a weekly basis.
Want more information on:
Latest US airport passenger figures (TSA) and comparison with 2019?
The recovery rate by US airline grouping for June, July and August?
The 88 new routes launched in North America during the last two weeks including some pictures?
If so, then check out our weekly Last Week in North America report which can be downloaded here.