Last Week in North America – Monday 7 February 2022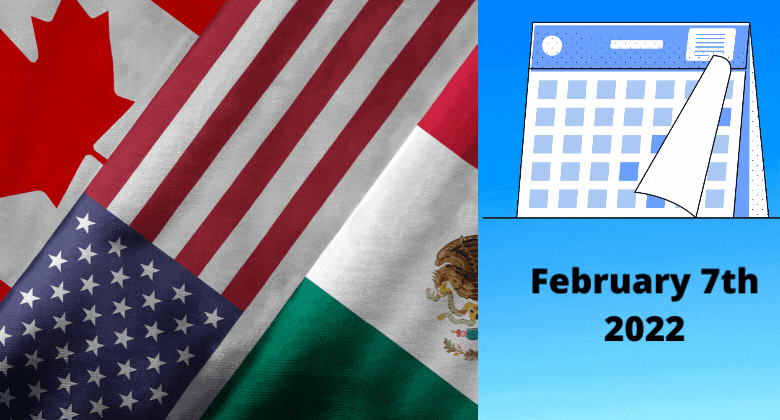 Mexico's domestic air travel market is just about back at pre-pandemic levels, based on analysis of passenger data (to October) and capacity data for more recent months. Since June 2020, the country has seen an almost continuous improvement in its recovery rate when compared with the same months in 2019. Passenger data for October showed the recovery rate at 90%. Capacity data for November and December suggests the recovery rate has crept ever closer to 100%.
Cirium data for January shows domestic capacity up 8% versus 2019, driven by Volaris and Vivaaerobus. The former now has around 40% of the market and has grown its capacity almost 50% compared with January 2019. Vivaaerobus now has 30% of the market and has increased the number of seats flown by over 80% compared with three years ago. For February, Cirium is showing an increase of 2% in seat capacity.
Looking at airport data for January reveals that the country's second busiest airport at Tijuana has seen capacity growth of 44%. Of the top 10 airports, eight have seen capacity growth last month, with Puerto Vallarta (+53%), San Jose del Cabo (+43%), Cancun (+19%) and Hermosillo (+17%) also all recording double-digit growth compared with pre-pandemic 2019. While seat capacity overall is up 8%, the number of flights is down 11% which highlights the growth in average aircraft size as the country's two leading LCCs have grown rapidly.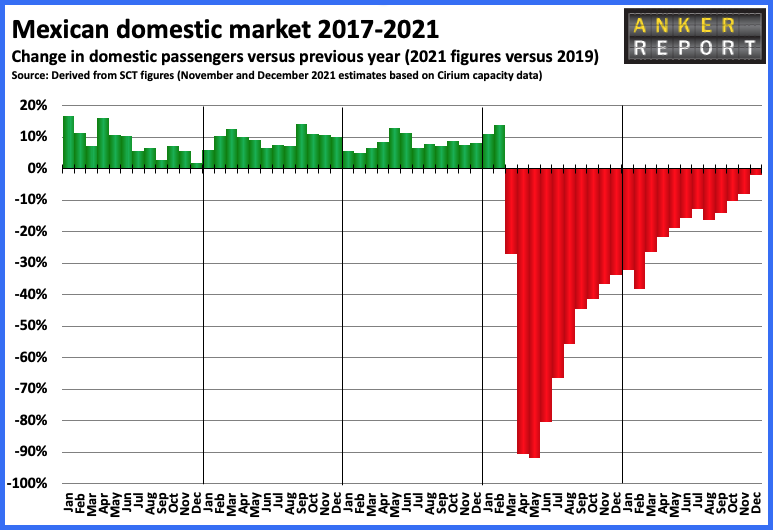 Want more information on:
Latest US airport passenger figures (TSA) and comparison with 2019?
North American seat capacity changes made since last week for February, March and April?
New routes launched in North America during the last seven days?
Latest Canadian airport passenger figures (CATSA) and comparison with 2019?
If so, then check out our weekly Last Week in North America report which can be downloaded here.