Latest Route News + April Part 3
Routes launched between Saturday 13 March 2021 and Friday 16 April 2021 – Part 3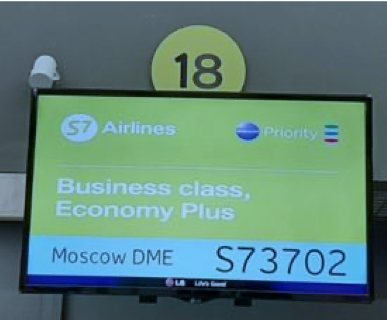 S7 Airlines (IATA code S7) now serves Thessaloniki in Greece with weekly flights from its Moscow DME base. The first service was on 24 March using the oneworld carrier's 737-800s. Although the carrier faces no direct competition on the route right now, Aegean Airlines is set to resume its service on the route on 16 May, initially 2-weekly but increasing to 6-weekly in the peak summer period. Elsewhere, Aeroflot currently flies to the Greek city 2-weekly from Moscow SVO (increasing to 4-weekly in peak), while Ellinair also operates 2-weekly from Thessaloniki but to Moscow VKO, with plans to operate up to 11-weekly in the summer peak. Apart from Thessaloniki, S7 Airlines also hopes to be serving Heraklion and Rhodes in Greece this summer, according to Cirium Data and Analytics.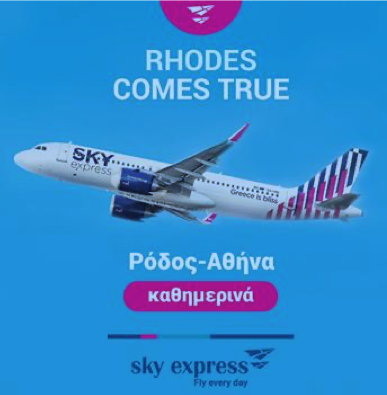 Sky Express (IATA code GQ) which recently acquired its first jet aircraft, has used its new A320neos to launch service between Athens and Rhodes with the first flight being on 15 March. Frequency is being ramped up quickly and by the end of April there will be up to three daily flights. Competition on the 410-kilometre route comes from Olympic Air, which will also offer up to three daily flights at the end of April, using A320s operated by parent company Aegean Airlines. In addition, Volotea plans to resume 4 -weekly service between the two airports on 3 June, using its Airbus fleet. Between April 2014 and May 2018 Ryanair also connected the two airports with up to three daily flights.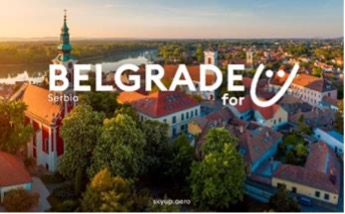 SkyUp Airlines (IATA code PQ) recently added Almaty in Kazakhstan (weekly from 20 March) and Belgrade in Serbia (2-weekly from 31 March) to its Kiev KBP network. The 3,540-kilometre route to the former capital of Kazakhstan will face competition from Air Astana's 2-weekly service. The 1,000-kilometre Belgrade route will be served Tuesdays and Fridays using the airline's 737-800s. Competition comes from Windrose Airlines which also currently offers 2-weekly service on the route using smaller ERJ 145s. These are the first of several new routes the Ukrainian carrier plans to launch this summer from the country's capital. Many of the new routes (including Gdansk, Hamburg, Lisbon, Lyon and Rome) were set to launch in late April, but the airline's on-line booking tool now indicates that most are now scheduled to launch in mid-May or early June.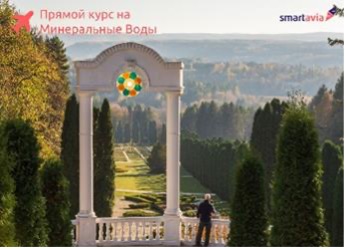 Smartavia (IATA code 5N), which was previously known as Nordavia until March 2019, recently added two new domestic routes from its St. Petersburg base. On 29 March, the carrier began 4-weekly service on the 1,500- kilometre route to Perm, followed on 2 April by the start of 3-weekly service on the 1,940-kilometre route to Mineralnye Vody. Both routes will be flown by the airline's 737-800s and will face direct competition from both Aeroflot and its LCC subsidiary Pobeda. According to planespotters.net, Smartavia has a fleet of 12 737s comprising nine -800s and three -700s. Three of the – 800s are currently parked. According to Cirium Data and Analytics, St. Petersburg is the airline's busiest airport with 109-weekly departures (spread across 15 domestic destinations), followed by Moscow DME with 86 and Arkhangelsk with 42.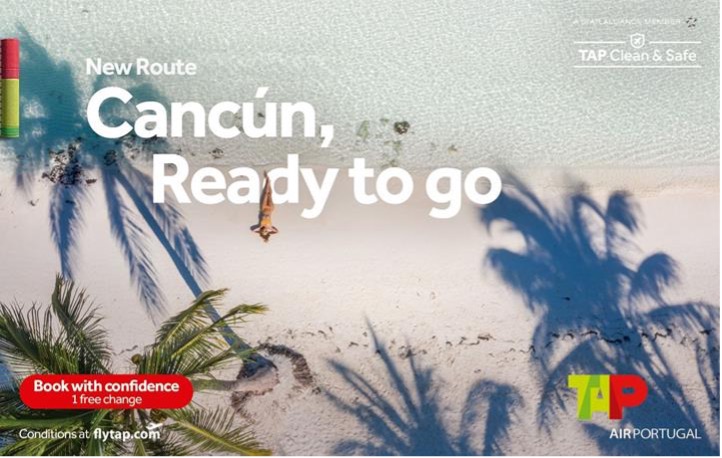 TAP Portugal (IATA code TP) chose Saturday 27 March as the launch date for its new service to Cancun from Lisbon. The 7,540-kilometre route will be flown 3-weekly (Tuesdays, Thursdays and Saturdays) using the Star Alliance carrier's A330-900neos. Orbest Airlines will resume operations on the route from 2 May, initially with a weekly Sunday service, followed by an additional Friday service from 18 June. This is TAP's only route to Mexico as it does not serve the capital Mexico City. It is also TAP's first new long-haul route since it began Washington IAD service in June 2019. TAP's strength is its Brazilian network. In 2019 it served 10 Brazilian airports with non-stop service from Lisbon. At present it is only serving seven of those airports, but schedule data indicates that it plans to be operating all 10 routes by the peak summer period.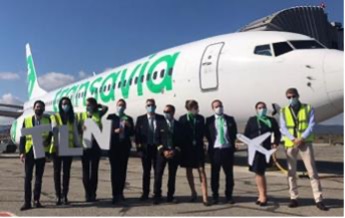 Transavia France (IATA code TO) has taken over two domestic routes from Paris ORY from Air France. On 28 March, the LCC began service to Brest (up to two daily flights) and Toulon (up to three daily flights). In April 2019 both routes were served with multiple daily flights by Air France. This brings to three the number of domestic routes operated by Transavia from Paris ORY as it began Biarritz service last November. This summer Air France is still scheduling service from Paris ORY to 14 destinations in France, including three airports in Corsica, and less well-known airports such as Aurillac, Brive and Castres.
Turkish Airlines (IATA code TK) appears to have upped its attack on local rival Pegasus Airlines by launching four new routes from Istanbul SAW, all of which are already served by its low-cost rival. On 28 March, the Turkish flag-carrier began service to Hamburg (2- weekly), Sarajevo (2-weekly) and Zurich (3-weekly) and followed this up by adding 3-weekly service to Basel on 1 April. All four of the routes will be flown using 737-800s operated by the carrier's subsidiary AnadoluJet. It is worth noting that all four of these new destinations from Istanbul SAW continue to be served by Turkish Airlines from Istanbul IST. Sadly, none of the destination airports seem to have been that interested in commemorating the launch of these new services. In addition, Turkish Airlines has also started new service to Tehran IKA from Ankara (3-weekly) and Izmir (2-weekly). Finally, on 30 March, a new route linking the capitals of Turkey (Ankara) and Ukraine (Kiev KBP) was added, again using 737-800s supplied by AnadoluJet.
Ukraine International Airlines (IATA code PS) has expanded its presence in Turkey with the addition of a new 2-weekly (Thursdays and Sundays) charter service from Kiev KBP to Nevsehir/Kapadokya in central Turkey. The 1,320-kilometre route faces no competition and will be flown using the carrier's 737-800s until 15 June. In 2019, Nevsehir/Kapadokya handled just under 500,000 passengers. However, this fell by 73% to just 134,000 in 2020. At present, the airport's only other scheduled service is a 2-daily connection with Istanbul IST, offered by Turkish Airlines.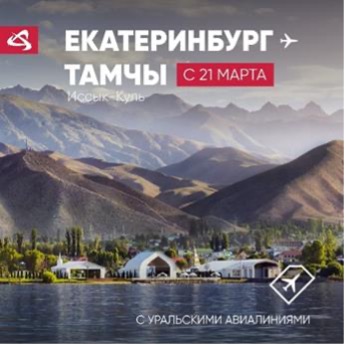 Ural Airlines (IATA code U6) appears to have started a significant number of new routes between various Russian airports and destinations in Armenia and Kyrgyzstan. Analysis of Cirium Data and Analytics schedules suggests that between April 2019 and April 2021, Ural Airlines has added over 40 routes to these markets, with the majority having launched at the end of March and beginning of April. In Armenia, Yerevan and Gyumri have welcomed multiple new services, while in Kyrgyzstan there have been multiple new connections to Bishkek, Osh and Tamchy. Some 16 Russian airports (some in Asian Russia) have benefitted from these new services including Kazan, Mineralnye Vody, Rostov-on- Don, Samara, Sochi/Adler and Ufa. The majority of these new routes will be served just weekly with the airline's fleet of A320s.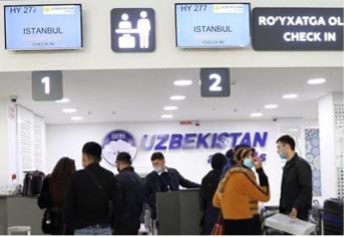 Uzbekistan Airways (IATA code HY) is another airline growing its Turkish network. At the end of March the carrier began two new routes to Istanbul IST from Fergana (2-weekly from 31 March) and Urgench (weekly from 28 March). Both routes will be flown using the airline's A320s, of which it has 14 according to planespotters.net, including three very new neos. Neither route is served by any other carrier. Uzbekistan Airways already serves Istanbul IST from the capital Tashkent (10-weekly) and from Samarkand (3-weekly).Turkish Airlines provides competition on the latter two route.
Vueling (IATA code VY) on 27 March reconnected Palma de Mallorca and Tenerife TFN with direct, non-stop flights for the first time since S12. The 2,140-kilometre route will be flown using the airline's A320s. The 2- weekly service (Tuesdays and Saturdays) will face direct competition from Binter Canarias (which launched service on the route in May 2018), which also offers a 2- weekly service using E195E2s. Vueling has a major presence at Palma de Mallorca with the airport being its third busiest base in 2019, a long way behind Barcelona but not far behind Rome FCO. In 2019, Vueling was also Palma de Mallorca's third busiest airline after Ryanair andEurowings. In June, Vueling plans to add four new destinations from Palma. Two new domestic routes to Almeria and Lanzarote and two new international routes to Billund and Copenhagen.

Widerøe (IATA code WF) introduced a new service on 1 April between Oslo and Ørland. The airline was awarded a government contract to operate the route with 12- weekly flights at least until the end of April, with an extension to the end of June possible. The 400-kilometre route will be served using the carrier's DHC Dash 8-100s. Air Leap also operates on the route with seven weekly flights (daily except Saturdays, 2-daily on Fridays) using Saab 340s. Air Leap's service is currently bookable right through until the end of October. Ørland is located around 70 kilometres from Trondheim. The airport is better known in aviation circles as a major base for the Royal Norwegian Air Force and is Norway's main F-35 base.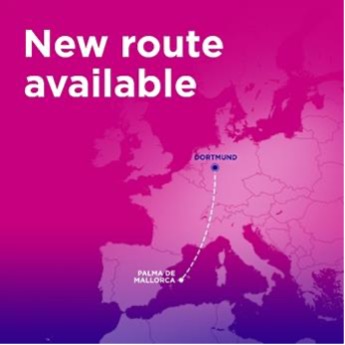 Wizz Air (IATA code W6) has launched six new routes involving 12 different airports during the last five weeks. All of them are set to be flown 2-weekly in due course, but some have been introduced with just weekly service. On 28 March a new route was started between Belgrade and Hamburg, on 29 March between Bari and Verona, on 1 April between Dortmund and Palma de Mallorca and between Wroclaw and Zaporizhzhia in Ukraine, on 2 April between Pristina and Karlsruhe/Baden-Baden (though some flights did operate over Christmas and New Year and again in February), and on 3 April between Kiev IEV and Milan MXP. The Italian domestic route between Bari and Verona is also served by Ryanair (3- weekly) and Volotea (2-weekly).