London Gatwick Long- and short-haul expansion signals positive recovery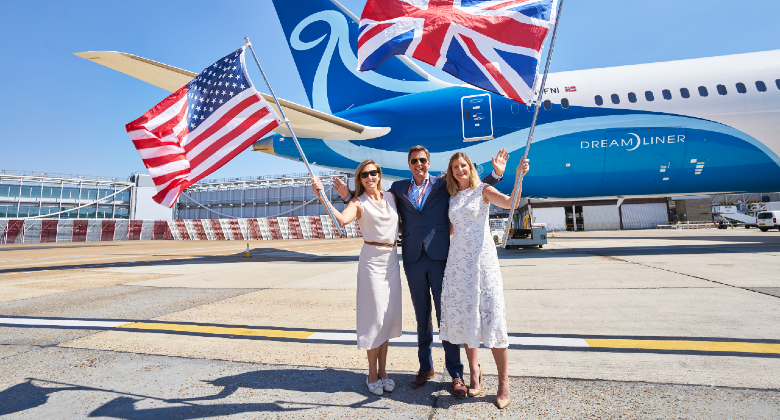 More than six months after the restart of flights from Gatwick's South Terminal, London Gatwick is experiencing unexpected demand.
"It is fair to say the incredible demand for travel we've seen over the summer surpassed anything we expected," explains Stephanie Wear, Gatwick's VP of Aviation Development. "Since the reopening of the South Terminal, we have had really strong performance from our incumbent airlines; new airlines choosing to fly to Gatwick and, with more in the pipeline, it is a really positive time for Gatwick following a turbulent couple of years."
Recent expansions
This past summer, Gatwick's largest airline, easyJet, alongside British Airways, Vueling, and Wizz Air, all expanded their number of short-haul routes. BA launched its Euroflyer brand, while Vueling and Wizz Air started new based operations.
In August, Gatwick welcomed its first new long-haul airline of 2022, Norse Atlantic, which launched daily flights to New York, and JetBlue continued its growth at Gatwick adding a daily Boston flight.
"With almost 40 long-haul routes, we continue to welcome more new airlines to Gatwick, expanding our connections," Wear says. "We are confident airlines will continue to take advantage of Gatwick's large catchment area, close proximity to London and competitive pricing."
 Anticipated growth
Wear notes that JetBlue is adding a second daily service to the Big Apple in October, and more transatlantic routes are anticipated from Norse. Another new airline to Gatwick – Bamboo Airways – will start its weekly service to Hanoi from October, and BA will be launching a route to Cape Town in December. Emirates will also be increasing its schedule to operate three daily services to Dubai.
Infrastructure enhancements
To support its return to growth, Gatwick is undergoing extensive investments in its infrastructure, including resurfacing the main runway and renewing departure lounges.
A multi-million-pound upgrade of Gatwick Airport's train station is also planned to better serve the passenger base which was used by more than 40% of passengers pre-pandemic.
Despite the anticipation of capacity increases, LGW believes enhancements in the efficiency of operations will allow for more growth in the constrained London airspace.
"This is a unique opportunity for airlines as slot availability has been limited at Gatwick for several years," Wear says. "The future is bright at Gatwick and we look forward to working with airlines to take advantage of the many fantastic opportunities we offer."