Melbourne Orlando International Airport welcomes first transatlantic flight as TUI arrives from UK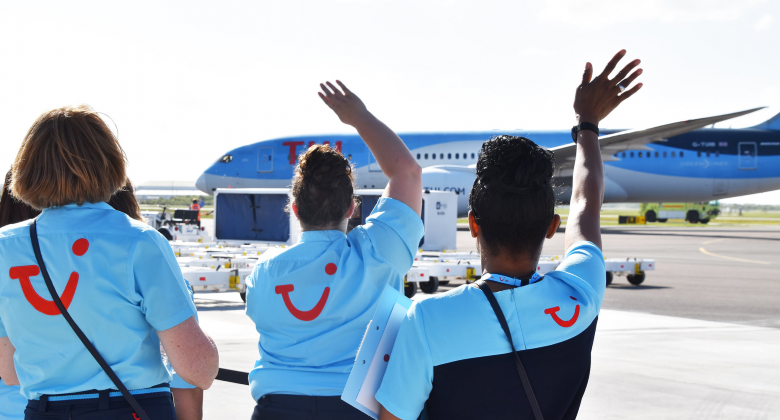 Melbourne Orlando International Airport (IATA code MLB) became the newest US airport to welcome transatlantic flights when a TUI Airways 787-8 arrived at 16:44 local time on 22 March after a flight of eight hours and 36 minutes from Manchester in the UK. This is the first of eight routes from the UK that the leisure airline will be operating this summer having decided back in 2019 to start serving this underused facility instead of Orlando Sanford (IATA code SFB). Flights from Doncaster Sheffield, Birmingham and London LGW will begin before the end of March, with Bristol, Glasgow and Newcastle flights beginning in May. There will also be four flights from Edinburgh between 16 June and 7 July. During the peak summer period, TUI will be operating 16 flights per week to Orlando MLB, with at least two flights arriving every day.
Located some 85 kilometres south-east of Orlando on Florida's Space Coast and 75 kilometres from Orlando International Airport (IATA code MCO), Orlando MLB is investing heavily in new facilities to welcome its new long-haul passengers. A $61 million project will increase the size of the terminal by 86,000 square feet and enable the airport to handle four widebody aircraft at the same time. Orlando MLB is closer to Port Canaveral, the second largest cruise port in the world, from where TUI operates cruises.
Allegiant arrives in late 2021
Prior to the pandemic the airport was dominated by two routes. American operated multiple daily flights to its hub at Charlotte, while Delta served its Atlanta hub, also with multiple daily flights. These two routes continued to operate in 2020.
A major development came at the end of last year when Allegiant began serving the airport for the first time. On 11 November the carrier began year-round service to Pittsburgh, followed by Charlotte-Concord and Nashville on 18 November. All three routes are served 2-weekly.