New Route of the Day 1 – Americas (15 December 2021): Allegiant between Tulsa and Sarasota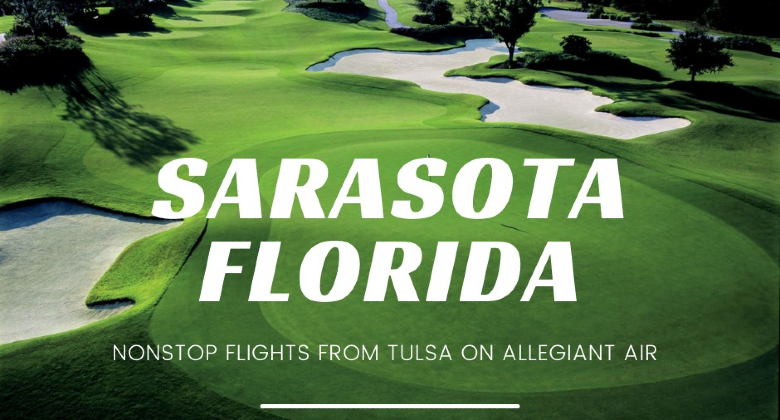 Allegiant Air on Wednesday 15 December launched year-round service from Tulsa in Oklahoma to Sarasota/Bradenton on the southwestern coast of Florida, between Tampa (to the north) and Fort Myers (to the south). Flights will operate 2-weekly (Wednesdays and Sundays) on the 1,590-kilometre route using the airline's A320s. This is now Tulsa's fourth year-round route to Florida joining American to Miami (launched 6 November this year), Breeze to Tampa (launched 4 June this year) and Allegiant to Orlando SFB. In addition, Allegiant offers two other seasonal routes to Florida from Tulsa, to St. Pete-Clearwater and Destin-Fort Walton Beach. This time last year, only Allegiant's Orlando service operated.
Apart from four destinations in Florida, Allegiant has this year also served Austin (launched 18 November), Las Vegas, Los Angeles and Phoenix AZA (also launched 18 November) from Tulsa according to Cirium data. However, service to Nashville, which operated during June, July and August last year, was not resumed this summer.
Now operating 23 routes to Sarasota
In January, Allegiant will be serving Sarasota/Bradenton from 23 airports, nearly all with 2-weekly frequency. This compares with 20 in January 2021. While service from Allentown, Cedar Rapids, Peoria, Washington IAD and of course Tulsa have been added, flights from Cleveland and Richmond appear to have been discontinued. The longest sector this winter is from Boston (1,963 kilometres) while the shortest is from Asheville in North Carolina (892 kilometres).