New Route of the Day (14 June 2022): Norse Atlantic Airways between Oslo and New York JFK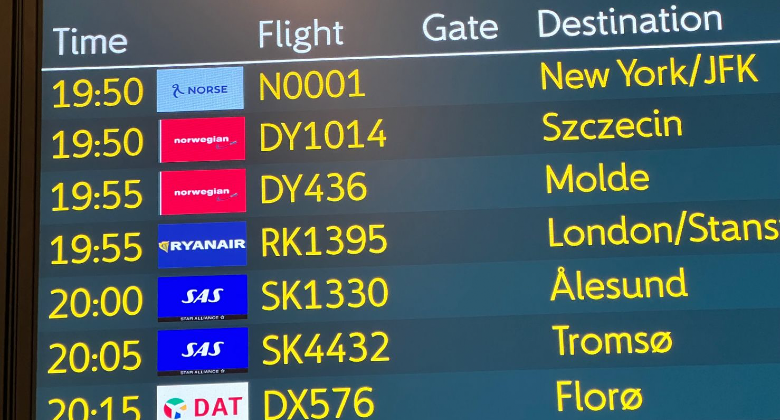 Norse Atlantic Airways (IATA code N0) finally began scheduled services on Tuesday 14 June with the airline's first commercial service between Oslo OSL and New York JFK. The first flight, N0 1, departed the Norwegian capital almost two hours behind schedule at 21:42 local time (according to flightrader24.com) and arrived in the US just over seven hours later. A 787-9, registration LN-FNB, operated the first service. The first return flight departed JFK at 01:56 local time on Wednesday 15 June, arriving back in Oslo at 14:37 local time.
Oslo and New York JFK were previously connected by Norwegian between 30 May 2013 and March 2020. SAS resumed its US service between Oslo and New York EWR in July 2021. Since May this year it has been operating the route on a daily basis using its 262-seat A330-300s.
Two Norse Atlantic Airways flights operated during the first week on the JFK route, with three set to operate in the second week. Daily service will commence on 4 July. The 787-9s, of which it already has eight (according to planespotters.net), are configured with 338 seats, including 56 in a Premium Cabin. These have 35% more legroom according to the airline's website.
Eight routes announced so far
A few days later, on 18 June, a second route was started, this time from Oslo to Fort Lauderdale in Florida. Flights on this route will operate 3-weekly. The airline has also announced a number of other routes starting this summer:
5 July: Oslo – Orlando MCO (3-weekly)
9 August: Oslo – Los Angeles (3-weekly)
12 August: Oslo – London LGW (daily)
12 August: London LGW – New York JFK (daily)
17 August: Berlin – New York JFK (daily)
19 August: Berlin – Los Angeles (3-weekly)
The airline's website suggests that more routes will be announced soon.