New Route of the Day (15 April 2022): La Compagnie between Milan MXP and New York EWR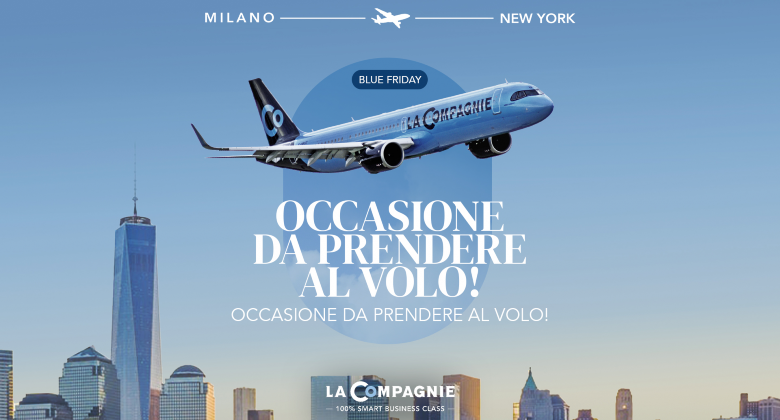 La Compagnie (IATA code B0), the Paris-based, all-business class airline, has launched a third route to New York EWR. On Friday 15 April the carrier started 3-weekly service on the 6,540-kilometre route from Milan MXP using its two 76-seat A321neos (registrations F-HBUZ and F-HNCO). Frequency is set to increase to 5-weekly from the beginning of June and daily from 2 September, according to the airline's website booking tool.
Plenty of competition between Milan and New York
Direct competition on the route comes from United which is planning daily service using 767s. Indirect competition from Milan MXP to New York JFK comes from five other carriers. Delta will be offering 12-weekly flights in August, while there are daily services from American, Emirates and ITA Airways. In addition, Neos is providing a 2-weekly service with 787s.
The airline, which commenced operations in July 2014, already serves Newark from Paris ORY (daily) and Nice (3-weekly, launched 6 May 2019). Originally the carrier used 74-seat 757-200s, but these were replaced by much newer Airbus aircraft during 2019. In addition to these New York routes, La Compagnie had planned to operate flights from Paris to Tel Aviv in 2021, but the launch of this service was repeatedly pushed back before being cancelled completely.