New Route of the Day (15 September 2021): Wizz Air between Rzeszów and Oslo TRF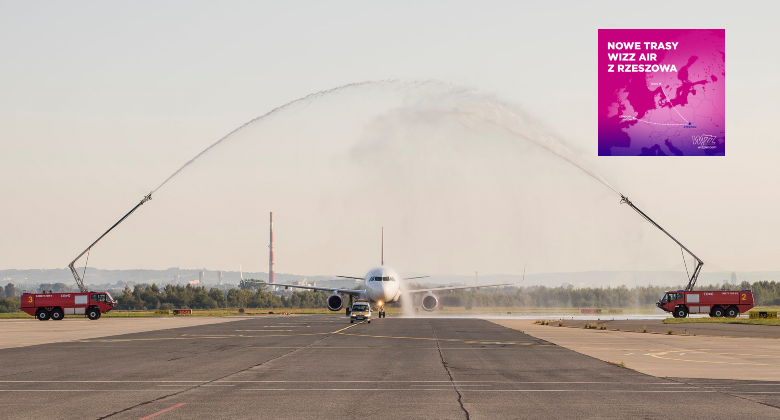 Wizz Air finally began regular scheduled services from Rzeszów (IATA code RZE) in Poland on Wednesday 15 September when it introduced 2-weekly flights from Oslo TRF. The inaugural service on the 1,260-kilometre route (flight number W6 1196 operated by an Airbus A321, registration HA-LXL) departed Oslo TRF at 15:13 and touched down in Rzeszów one hour and 46 minutes later at 16:59. The return flight (W6 1185) departed the Polish airport at 17:53 and arrived back in Norway one hour and 50 minutes later at 19:43 local time. Since neither airport is a base for Wizz Air, the aircraft operating the route operates from Warsaw WAW, flying WAW-TRF-RZE-TRF-WAW.
Tenth Polish airport
Rzeszów becomes Wizz Air's 10th airport in Poland. Its last new airport in Poland was Krakow in 2019. Although a few flights appear to have operated between Eindhoven and Rzeszów over Christmas and New Year, this is the start of regular services at the Polish airport for Wizz Air. London LTN services are set to start soon as well, while regular Eindhoven flights are currently set to commence on 31 October.
Torp used as gateway to Oslo market
Wizz Air uses Torp Sandefjord Airport (IATA code TRF) to serve the Oslo market. The airport is located over 100 kilometres south of the Norwegian capital. Wizz Air now serves this airport from eight airports in Poland as well as Belgrade, Bucharest, Riga, Skopje, Tallinn and Vilnius. Additional new services are set to start from Sarajevo and Tirana in December.