New Route of the Day (17 September 2021): Wizz Air between Naples and Tallinn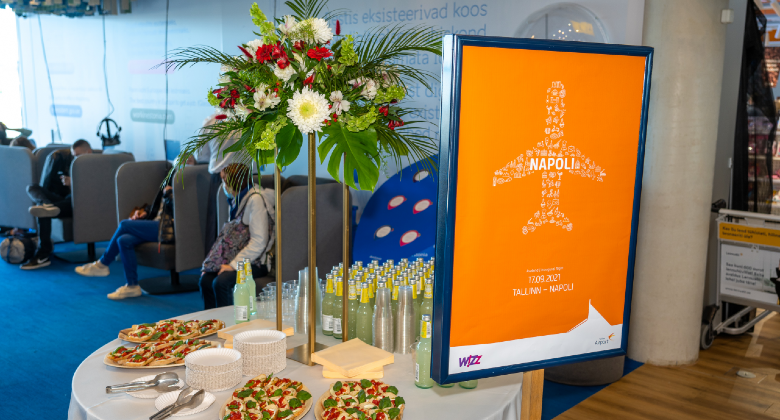 Wizz Air, as part of its new base at Naples in Italy, launched a new 2-weekly service to Tallinn on Friday 17 September. The route is not served by any other carrier. The inaugural service on the 2,190-kilometre route (flight number W6 8425 operated by an Airbus A321neo, registration HA-LVF) departed Naples at 11:22 and touched down in Tallinn two hours and 50 minutes later at 15:12 local time. The return flight (W6 8426) departed Estonia at 16:08 but rather than return to Naples, appears to have diverted to Bari due to a weather issue in Naples, then Milan LIN before finally returning in Naples according to flightradar24.com.
Tallinn, which is not currently a base for Wizz Air, is now served by the airline from a total of nine airports; three in Italy (Milan MXP, Naples and Rome FCO), three in Ukraine (Kharkiv, Kiev IEV and Lviv) as well as Kutaisi (Georgia), Oslo TRF (Norway) and Vienna (Austria).
Naples base has 26 routes on sale
Apart from Tallinn, Wizz Air also launched service from Naples to London LTN (3-weekly) on 17 September, with additional new routes to Fuerteventura (2-weekly), Prague (2-weekly) and Sharm El-Sheikh (weekly) beginning the following day. A final new route (at least for now) to Tel Aviv (2-weekly) is set to begin on 31 October bringing Wizz Air's Naples network to 26 routes.