New Route of the Day (19 December 2021): SWISS between Geneva and Cork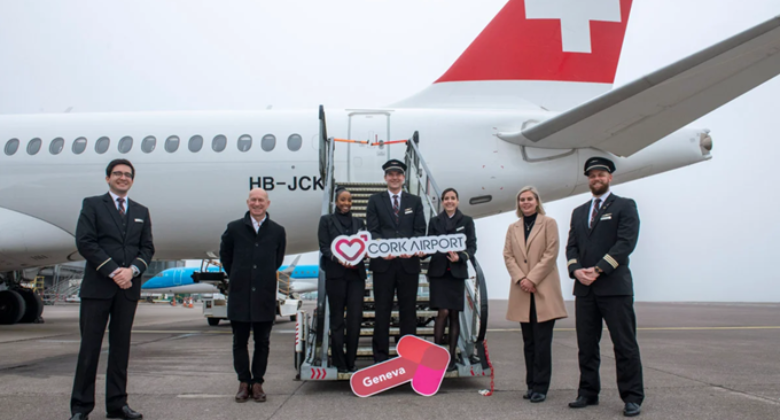 SWISS added a new route to Ireland just in time for Christmas. On Sunday 19 December the Star Alliance carrier began a weekly service between Geneva and Cork using the airline's A220-300s. The 1,230-kilometre route was previously served by Aer Lingus in winter between W08/09 and W15/16. SWISS will operate the route until 6 March.
With the addition of SWISS, Cork now welcomes five scheduled airlines this winter. According to Cirium data for January, Ryanair is serving 11 destinations (five in the UK, four in Spain and two in Poland), Aer Lingus six (three in Spain as well as Amsterdam, London LHR and Munich), KLM serves Amsterdam (2-daily) and Vueling serves Paris ORY with 2-weekly flights. For the S22 season, Air France, Lufthansa and TUI Airways are expected to return.
What they said
Brian Gallagher, Head of Aviation and Commercial Business Development at Cork Airport, said: "Our team at Cork Airport has been working really hard to rebuild our business post pandemic and listening to our customers in terms of travel needs. People across the South of Ireland want Winter ski options from Cork Airport and we are delighted to respond with this new Swiss service. Geneva Airport is placed in the middle of Europe's best known skiing region, the Alps, and there are plenty of great ski options within a short distance of the airport. Cork Airport will bounce back with new airlines and new services, and we look forward to more positive announcements in the weeks ahead."