New Route of the Day 2 – Americas (15 December 2021): Avelo between Fort Collins and Las Vegas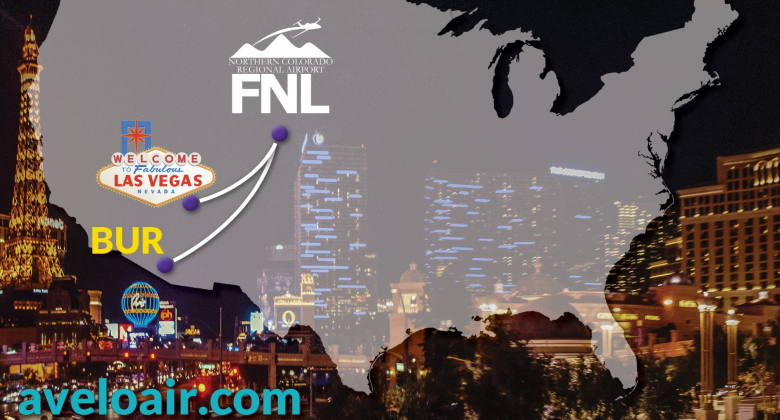 Avelo has launched a second route from Fort Collins/Loveland (IATA code FNL, also known as Northern Colorado Regional Airport) this time to Las Vegas. The 2-weekly service (operating Wednesdays and Saturdays) on the 1,010-kilometre route, began on 15 December and faces no competition. Avelo launched its first route to the airport from its Hollywood/Burbank base on 6 October and is currently the only airline serving the airport.
The airport serving Las Vegas, known for many years as McCarran International Airport was, on 14 December, renamed Harry Reid International Airport, after the Nevada senator who represented the state in Congress from 1983 through to 2017. However, for the moment, the airport's website remains www.mccarran.com. All funds for the renaming project have to come from private donations. The three-phase project is expected to cost $7.2 million. So far, there have been enough donations to allow phase one 'community to kerb' to begin.