New Route of the Day (20 September 2021): SkyUp Airlines between Kiev KBP and Lodz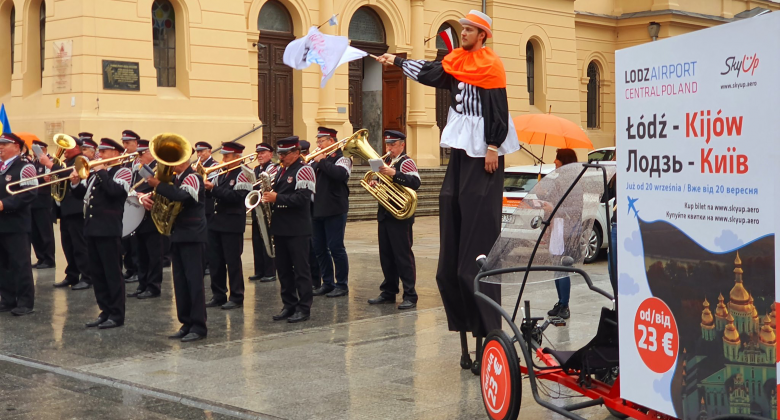 On 20 September, SkyUp Airlines began 2-weekly service (Mondays and Thursdays) between its main base at Kiev KBP and Lodz in central Poland. The inaugural service (flight number PQ 591 operated by a Boeing 737-800, registration UR-SQH) departed Kiev KBP at 18:43 and touched down in Lodz one hour and 18 minutes later at 19:01 local time. The return flight (PQ 592) departed the Polish airport at 21:42 and landed back in Ukraine one hour and 11 minutes later at 23:53 local time. No other carrier connects these two cities, and no carrier appears to have offered regular scheduled flights between them in the past.
This is SkyUp's first route to Poland. It currently operates a fleet of four 215-seat 737-900ERs, eight 189-seat 737-800s and one 149-seat 737-700 according to planespotters.net. The airline's website shows a total of 39 destinations as currently being bookable from Kiev KBP.
Ryanair also serves Lodz
Lodz Airport handled almost 250,000 passengers in 2019. This fell to 75,000 in 2020. According to Cirium Data and Analytics schedule information, apart from the new SkyUp service, the only other scheduled services set to operate from Lodz in October are Ryanair services to Dublin (2-weekly), East Midlands (2-weekly) and London STN (3-weekly). A 2-weekly service by Lumiwings from Forli in Italy, appears to end in early October according to the airline's on-line booking tool. Lodz will become even better known to the aviation community when it hosts Routes Europe in 2023.