New Route of the Day (24 July 2021): Eurowings Discover between Frankfurt and Mombasa/Zanzibar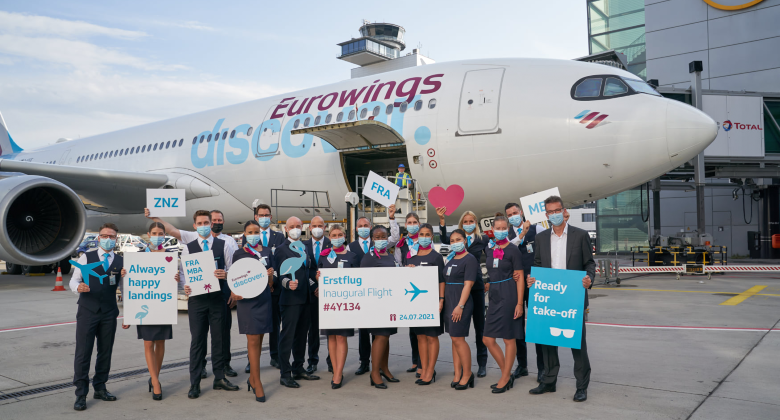 Eurowings Discover is a new airline created by the Lufthansa Group (with its own IATA code of 4Y), aimed at the leisure market. Its first ever flight took place on Saturday 24 July from Frankfurt to Mombasa in Kenya and then on to Zanzibar in Tanzania. The service operates 2-weekly at present (Wednesdays and Saturdays). The inaugural service (flight number 4Y 134 operated by an Airbus A330-200, registration D-AXGE) departed Frankfurt at 20:02 local time and arrived in Mombasa eight hours and 12 minutes later at 05:14 local time the following day. Then, according to flightradar24.com, at 06:43 the aircraft departed the Kenyan airport and touched down just 34 minutes later at 07:17 in Zanzibar.
Although no other carrier currently connects Frankfurt with Mombasa and Zanzibar, German leisure stalwart Condor is planning to resume its service to both airports from 10 October, after which flights should operate every Wednesday and Sunday using the airline's fleet of 767-300s.