New Route of the Day (29 September 2022): Wizz Air between Bucharest and Aarhus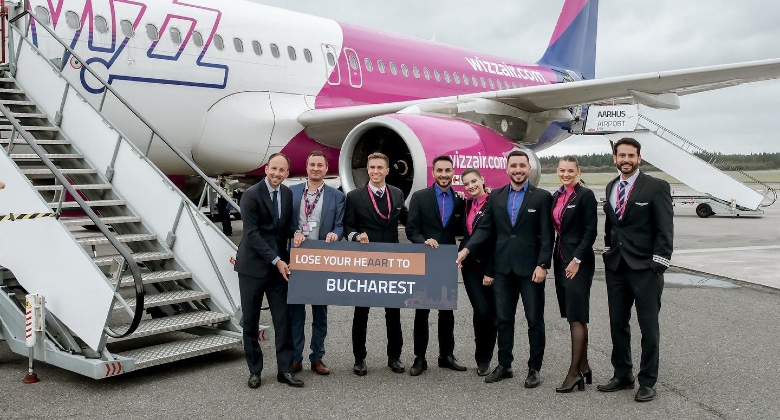 It has been a busy week for route launches at Wizz Air. Several new routes from Rome (including the airline's first ever to Saudi Arabia) and now the airline's return to Aarhus in Denmark. Previously served 2-weekly from Gdansk between March 2011 and August 2011, Wizz Air has returned with a 2-weekly service from its base in the Romanian capital Bucharest. The first flight on the 1,700-kilometre route was on Thursday 29 September, with a second weekly flight taking place on Sundays. The inaugural flight was operated by an A320 (registration HA-LYS). It arrived in Aarhus 13 minutes ahead of schedule at 12:07 after a flight lasting two hours and 20 minutes.
Third Danish airport
This brings to three the number of airports served by Wizz Air in Denmark. It already serves Copenhagen from six airports (Bucharest, Larnaca, Sarajevo, Skopje, Sofia and Warsaw) with a seventh route from Iasi set to launch in December. Wizz Air also serves Billund, offering a total of 12 routes from the airport during the peak summer period. However, in winter this reduces to just five routes, including a new route from Craiova, which is due to begin in December.
Bucharest base offers over 200 weekly flights
This was not the only new route launched by Wizz Air from Bucharest on 29 September. It also started a 2-weekly, year-round service to Rimini in Italy. Bucharest is the airline's third biggest base with 217 weekly departures in August, only beaten by London LTN (385) and Budapest (231).