New Route of the Day (3 February 2022): Flyr between Oslo and Geneva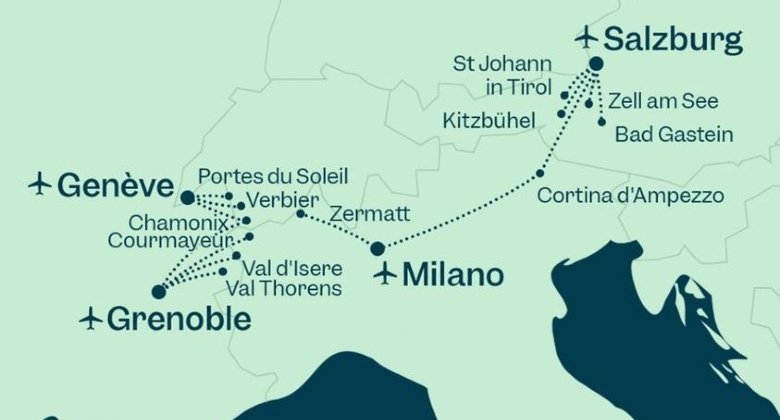 Flyr on 3 February launched the first of three new routes from Oslo to destinations in Europe that serve the ski market. Geneva was the first to get service with the route being served 3-weekly, on Thursdays, Saturdays and Sundays. Two days later, a 2-weekly service to Salzburg was added. Finally, on 16 February, Flyr will begin 2-weekly (Wednesday and Saturday) service to Milan BGY. Plans to also operate non-stop flights to Grenoble in France appear to have been abandoned. Competition on the 1,590-kilometre Geneva route will be provided by Norwegian and SAS, who are also both operating 3-weekly flights. Norwegian also competes on the Salzburg route.
Flyr welcomed 276,000 passengers in 2021
The airline publishes monthly traffic data which reveals that in November it carried 60,600 passengers at a load factor of 54.4%. In December, a total of 51,600 passengers were transported with a load factor of 47.1%. For 2021 as a whole the airline welcomed 275,900 guests at an average load factor of 47.0%. The airline launched flights at the end of June. In the first month of 2022, just 30,000 passengers were carried, but the load factor was back up to 53.7%.
Looking ahead, Flyr has announced a further five new international routes from Oslo starting this summer, with Barcelona, Berlin, Brussels BRU, Palma de Mallorca and Zadar services being added.
According to planespotters.net, the airline's fleet currently comprises five 737-800s, with the registrations LN-DYI, LN-DYS, LN-FGA, LN-FGB and LN-FGC. All five aircraft are currently active according to flightradar24.com, though utilisation is well below what could be achieved with five aircraft. A sixth aircraft, LN-FGD is scheduled to join the fleet soon.