New Route of the Day (30 September 2022): Lumiwings between Foggia and Milan MXP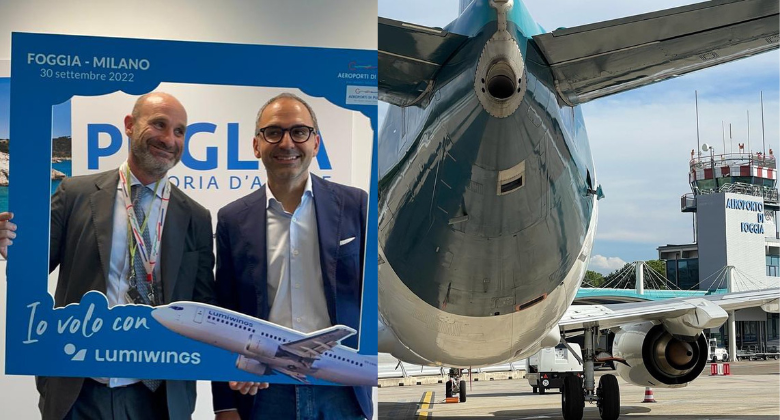 Lumiwings (IATA code L9) has launched flights between Foggia and Milan MXP. Flights will operate 4-weekly on Mondays, Wednesdays, Fridays and Sundays using the airline's fleet of 737s of which it currently has two according to planespotters.net. One is a -700 (registration SX-LWC) while the other is a -300 (registration SX-LWA). It was the latter aircraft that operated the inaugural service on the 720-kilometre route on Friday 30 September.
Located in the Apulia/Puglia region, in what could be called the 'ankle' of Italy, Foggia has a population of around 150,000 people. The nearest major airports are Bari (110 kilometres south-east of Foggia) and Naples (120 kilometres south-west of Foggia). Foggia Gino Lisa Airport is named after an Italian aviator and lies just a few kilometres south of the centre of Foggia.
First of four routes from Foggia
Lumiwings plans to start a second route from Foggia to Turin on 2 December. This will operate on Mondays and Fridays. Its website also advertises the fact that flights to Catania and Verona are 'coming soon'. According to flightradar24.com, before launching this domestic route to Milan, the airline's two aircraft had been operating flights for Air Serbia from Belgrade to various European destinations for much of September.