New Route of the Day (5 July 2021): LOT Polish Airlines between Warsaw and Strasbourg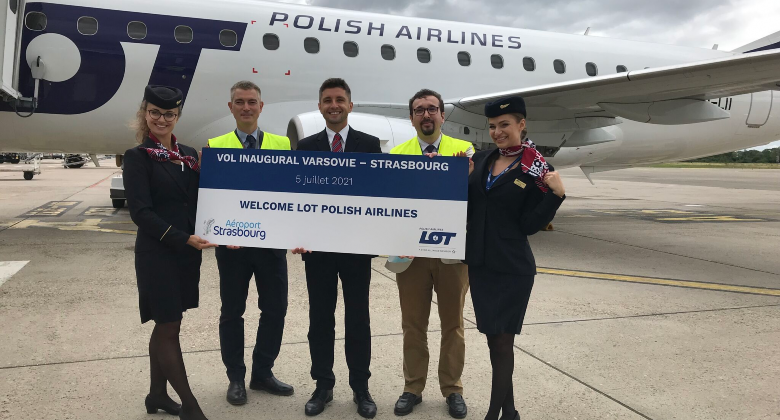 Poland's politicians will benefit from a new service launched by LOT Polish Airlines on Monday 5 July between Warsaw WAW and Strasbourg in France. According to Cirium Data and Analytics, the service to Strasbourg operates on 5 July, 13 September, 4 October, 22 November and 13 December, while return flights take place on Thursdays; on 8 July, 16 September, 7 October, 25 November and 16 December. This coincides with the weeks when the European Parliament sits in Strasbourg.
The inaugural service (flight LO 1327 operated by an Embraer E175 registration SP-LII) departed the Polish capital at 12:22 local time and arrived in Strasbourg at 14:01 local time, after a 99 minute flight. The aircraft then flew to Munich before returning to Warsaw. The first return flight operated by another E175 (registration SP-LIN) on Thursday 8 July had arrived in Strasbourg via Munich.
LOT's third route to France
Strasbourg becomes the airline's third route to France as it already offers 2-daily service to Paris CDG and 5-weekly service to Nice. Since August 2019, LOT has added 27 new destinations from Warsaw, the third highest number by a European flag-carrier.