New Route of the Day – Americas (12 May 2022): Swoop between Toronto YYZ and Saint John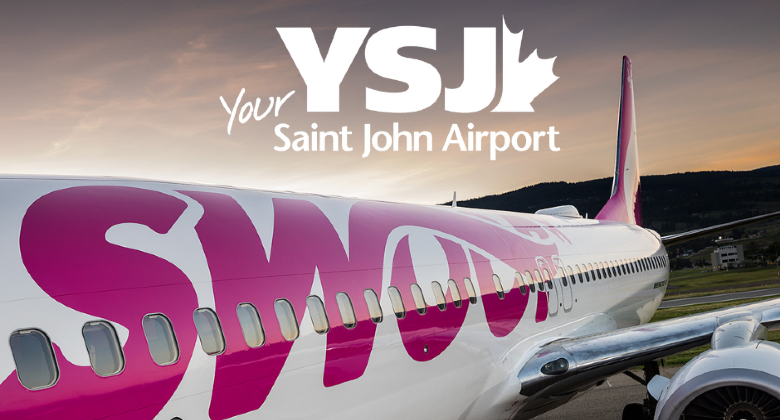 Swoop (IATA code WO) has added two more airports to its Canadian network. On 9 May it began service to Moncton in New Brunswick (from Hamilton), followed three days later by the first service to Saint John, also in New Brunswick. Swoop will serve Saint John from Toronto YYZ with 2-weekly service using its 737-800s. Flights operate on Thursdays and Sundays for the rest of the summer season, departing Toronto between 17:00 and 18:00 local time and arriving back in Canada's biggest city at between 22:00 and 23:00. Competition on the 1,110-kilometre route comes from Air Canada (3-daily service) and Flair (3-weekly service).
Saint John also has non-stop service to Montreal and Waterloo
Saint John is one of three major cities in the eastern Canadian province of New Brunswick (which shares a border with the US state of Maine), along with Moncton and Fredericton (the capital). It is located in the south of the province on the Bay of Fundy. It is not to be confused with St. John's in Newfoundland and Labrador. Analysis of Cirium schedule data for August 2022 indicates that Saint John Airport ranks 33rd in Canada in terms of weekly seat capacity. Apart from non-stop service to Toronto, the airport also has non-stop flights to Montreal, with Air Canada offering a 2-daily service.
Another new route from Saint John, set to start on 8 June, is with Flair Airlines to Region of Waterloo International Airport in Ontario. This service is scheduled to operate 3-weekly on Mondays, Wednesdays and Fridays.