New Route of the Day – Americas (13 February 2022): United between Houston IAH and Texarkana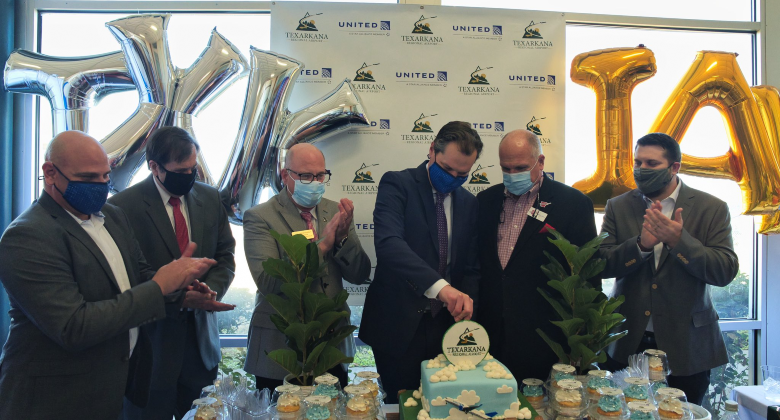 United on Sunday 13 February began daily service between Houston IAH and Texarkana (IATA code TXK). Texarkana Regional Airport serves the two cities of Texarkana in Texas and Texarkana in Arkansas. In reality, Texarkana is a single city with the state line separating Texas and Arkansas running through the middle of it. The airport lies on the Arkansas side of the city.
The new 405-kilometre service to Houston will be flown using ERJ-145s operated by CommutAir. While the first flight from Houston to Texarkana (flight UA 4847) took place on Sunday 13 February (arriving at 19:33 according to flightradar24.com), the first flight from Texarkana to Houston (flight UA 4904) departed the airport on Monday 14 February at 08:30, some 75 minutes later than planned.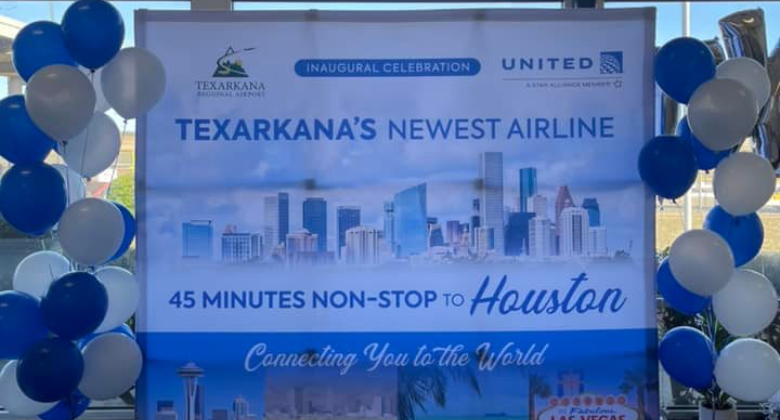 Only other service is to DFW
Texarkana's only other scheduled service at present is with American, a 19-weekly service to the airline's Texas base at Dallas/Fort Worth. This 290-kilometre route is operated on behalf of American by Envoy Air, also using ERJ-145s.
New terminal coming in 2024
Texarkana is currently constructing a new terminal building which is scheduled to be completed by 2024. Apparently, the design of the terminal is inspired by the airport at Bozeman in Montana. There will also be improvements to the runway.