New Route of the Day – Americas (2 September 2021): Sun Country between Las Vegas and Williston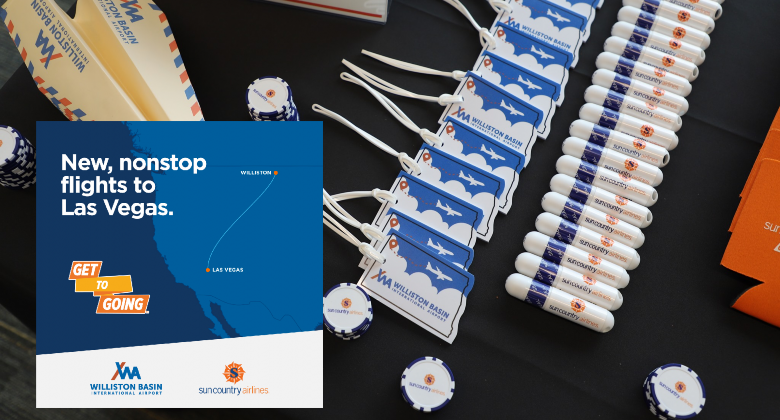 On Thursday 2 September Sun Country began 2-weekly service between Las Vegas and Williston Basin International Airport (IATA code XWA) in North Dakota, around 60 kilometres from the Canadian border. The inaugural service on the 1,645-kilometre route (flight number SY 171 operated by a Boeing 737-800, registration N835SY) departed Las Vegas at 15:15 and touched down in Williston just under two hours later at 19:14 local time according to flightradar24.com. The return flight (SY 172) departed the North Dakota airport at 20:31 and arrived back in Nevada two hours and 33 minutes later at 21:04 local time.
Williston's new airport opened in October 2019 and is located 17 kilometres northwest of Williston. It replaced Sloulin Field International Airport which was only three kilometres north of downtown but had issues expanding during the North Dakota oil boom. As a result a new airport was proposed and built. Despite only having a population of 30,000 Williston is North Dakota's sixth biggest city after Fargo, Bismarck (the state capital), Grand Forks, Minot and West Fargo.
Also flights to Denver and Minneapolis/St. Paul
Apart from Sun Country's new service, the airport also welcomes 3-daily flights to Denver with United Airlines using 50-seat CRJs operated by SkyWest Airlines and a daily Delta service to Minneapolis/St. Paul also using 50-seat CRJs operated by SkyWest.
Sun Country now serves seven destinations from Las Vegas with a total of 27-weekly frequencies, of which 18 are to its home base at Minneapolis/St. Paul. It also offers 3-weekly flights to Dallas/Fort Worth and weekly flights to Houston IAH, Milwaukee, San Antonio and St. Louis.