New Route of the Day – Americas (3 August 2021): Viva Air between Medellin and Mexico City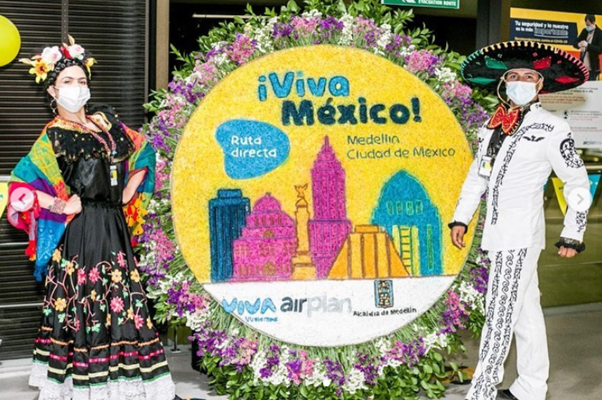 Viva Air Colombia launched a new 4-weekly service between Medellin and Mexico City late on Tuesday 3 August. The two airports are already connected with a daily service operated by Aeromexico. Viva Air's inaugural service on the 2,950-kilometre route (flight number VH 476, operated by an Airbus A320neo registration HK-5353) departed Medellin at 20:21 local time and arrived in Mexico City just over four hours later at 00:28 the following day. The return flight (VH 477) departed Mexico at 02:27 and arrived back in Colombia at 06:18 local time.
Now operates seven international routes.
Viva Air Colombia began commercial flights in May 2012. The LCC currently has a fleet of 19 186-seat A320s, according to planespotters.net, of which eight are neos. The average age of the fleet is less than three years old. The carrier operates mostly in the Colombian domestic market. This new route to Mexico City is its seventh international route according to Cirium Data and Analytics. From Bogota it operates non-stop flights to Lima and Mexico City, while from Medellin there are services to Cancun, Lima, Miami and Orlando, as well as the new Mexico City service.