New Routes of the Day (28 March 2022): Ryanair between Billund and Bari, Madrid, Trapani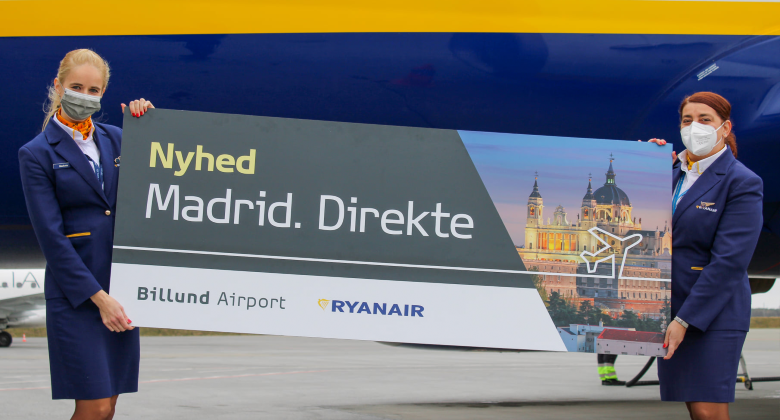 Ryanair added not one, not two, but three new routes from its Danish base in Billund on Monday 28 March. Bari in Italy, Madrid in Spain and Trapani in Sicily (Italy) will now all be served 2-weekly (Mondays and Fridays) using the airline's 737-800 fleet. None of the routes are already served. The previous day Ryanair had also added 2-weekly service from Billund to Porto (flying Thursdays and Sundays), while 2-weekly flights to Turin and weekly flights to Ibiza began on 29 March.
According to Cirium schedule data for August, Ryanair will be operating to 34 destinations from Billund. There are set to be 109 weekly departures. Only the London STN service with 15-weekly flights will be flown with more than 5-weekly flights. This compares with 16 destinations served in the pre-pandemic summer of 2019 with a total of 56-weekly flights.