New Routes of the Day – Americas (10 July 2021): Frontier between Florida and Sint Maarten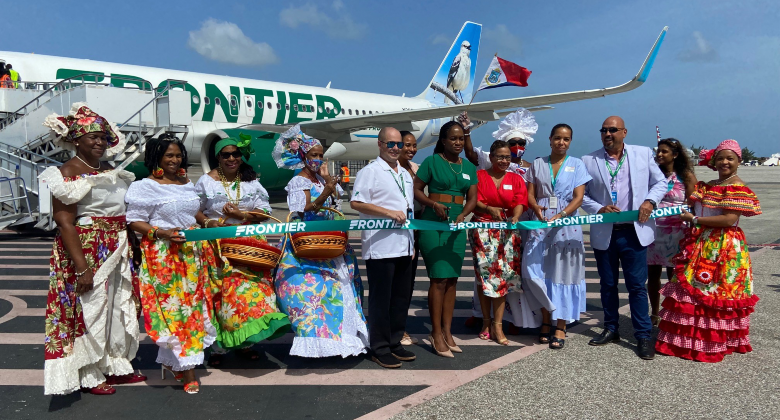 Frontier Airlines has enhanced its international offering from Florida by launching weekly flights on Saturday 10 July to Princess Juliana International Airport (IATA code SXM) on the Dutch part of the Caribbean island of Sint Maarten. The slightly larger half of the island to the north is called Saint Martin and is controlled by France. The airport is famous for the low approach over the sea and a tourist beach which is popular with plane-spotters.
Frontier launched flights from both Miami and Orlando using its A320s. Competition on the 1,970-kilometre route from Miami comes from American which currently offers 9-weekly flights. Orlando is a new destination for the airport.
Seventh US carrier to serve Sint Maarten
Six other US carriers already serve Sint Maarten: American from Charlotte-Douglas, Dallas/Fort Worth, Miami and Philadelphia; Delta from Atlanta and New York JFK; JetBlue from Boston, Fort Lauderdale, New York EWR and New York JFK; Spirit from Fort Lauderdale; and United from New York EWR and Washington IAD. In terms of weekly departures, American with 19 beats JetBlue (17) and Delta (16). Of the 64 weekly flights currently offered between the US and Sint Maarten, 20 are on Saturdays.