New Routes of the Day – Americas (28 June 2021): Southern Airways Express from Washington Dulles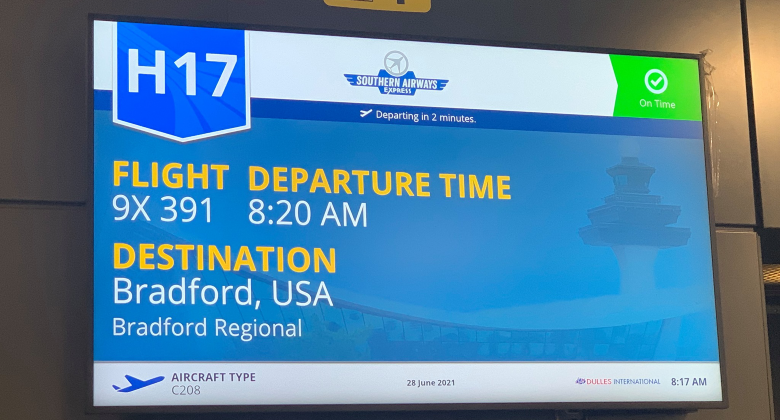 On Monday 28 June, Washington IAD welcomed four new routes operated by Southern Airways Express. The regional carrier (IATA code 9X) began serving Bradford, DuBois and Lancaster in Pennsylvania, as well as Morgantown in West Virginia. All routes will be served up to 3-daily by the airline's Cessnas. Southern Airways Express previously served Dubois, Lancaster and Morgantown from Baltimore/Washington with double-daily service until Sunday 27 June. All routes are subsidised by the Essential Air Service (EAS) programme.
Each of the four airports now served by Southern Airways Express from Washington IAD also have one other direct service, operated by the same airline, to Pittsburgh. All of the Pittsburgh services are also served at least daily.