153rd IATA Slot conference takes flight in Dubai!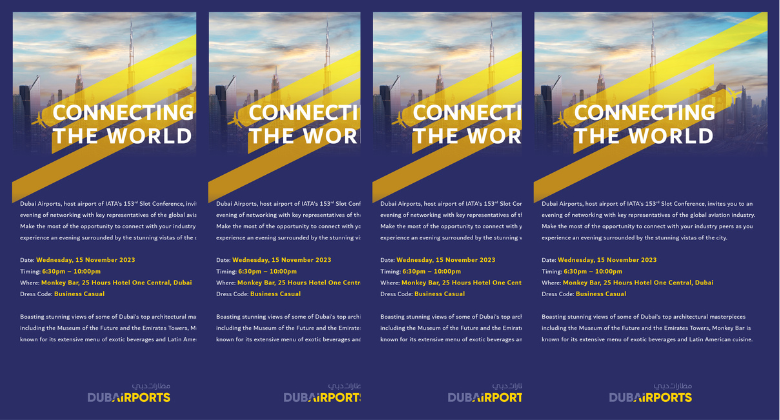 Dubai, a city known for its towering skyscrapers and unparalleled innovation, is about to become the epicenter of the aviation industry. The 153rd edition of the IATA Slot Conference is ready to soar from November 14 - 17 at the Dubai World Trade Centre (DWTC).
With over 1,100 industry experts all gathered in one place, the slot conference will enable attendees to forge invaluable partnerships and explore new opportunities. The event will bring together airline and airport slot coordinators from around the world, ahead of what promises to be a busy 2024 for global travel.
Dubai's strategic location makes it an aviation hub like no other. It bridges continents and serves as a gateway to diverse markets in Europe, Asia, Africa, and the Americas. Attendees can explore new routes, optimise slot schedules, and discover fresh opportunities that can expand their global reach.
Beyond the conference, Dubai offers a rich tapestry of experiences. From the iconic Burj Khalifa and the world-renowned Dubai Mall to the exquisite international cuisine, attendees will have the opportunity to savour the essence of this vibrant and diverse city. On 15 November, Dubai Airports will host an evening network reception for delegates with entertainment, drinks, and small bites at the city's 25Hours hotel.
The 153rd edition of the IATA Slot Conference promises to be an important event for all stakeholders in the aviation sector. Air Service One will again be attending and we look forward to catching up with industry friends and colleagues as well as reporting on the latest developments from the aviation sector.