168 new routes launched in first week of European W22/23 season; Ryanair responsible for over 40%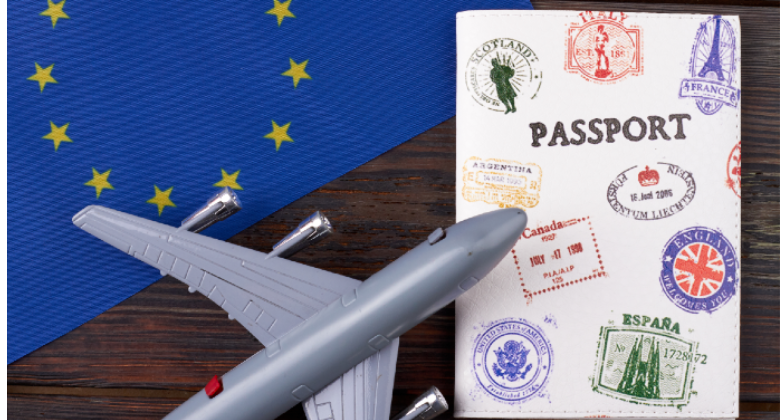 Analysis by Air Service One, suggests that the first week (30 October to 5 November) of the northern hemisphere winter season (W22/23) has seen the launch of at least 168 new airline routes involving at least one airport in Europe (not including Russia). However, it is possible that we may have missed a few, and it also depends on your definition of a new route. We include resumptions if the route has not been served since the beginning of 2019.
Which ever way you look at it, one thing is clear. Ryanair is the champion for new route launches this winter with an estimated 70 new routes. Then comes Wizz Air (22), easyJet (17), Transavia France (12) and Corendon Airlines, Finnair and Vueling all with three. A total of 35 airlines launched new European routes last week.
Other key statistics:
Average weekly frequency: 2.74
Average sector length: 2,162km
45 countries involved, including 15 outside of Europe
146 airports involved
63 routes were already served by other carriers, 105 were not
UK is leading country market for new routes
Leading the way for the country celebrating the most new route launches was the UK with 52. This was well clear of Spain (42), Italy (33), France (28) and Germany (21). Three of the top 20 country markets for new European routes were outside of Europe (shown in red), with Egypt leading the way.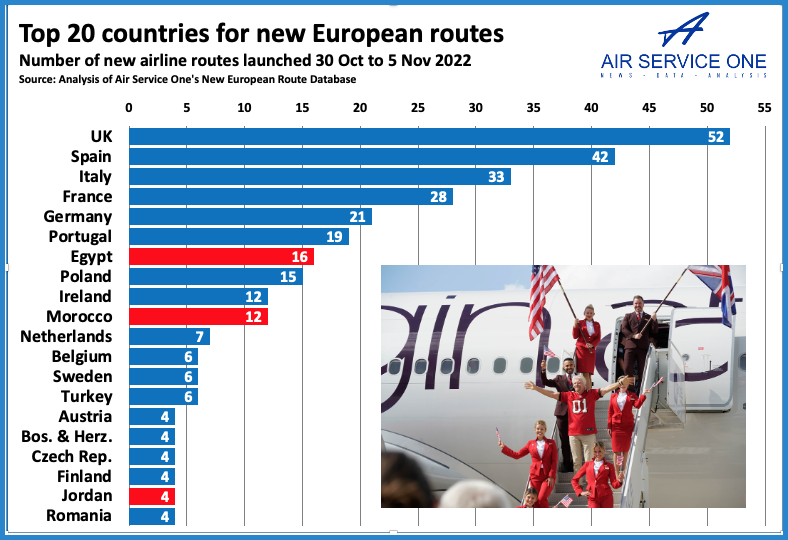 There were new European routes to such far-flung places as India (Air Canada to Mumbai from London LHR), Japan (Finnair to Tokyo HND), Panama (Turkish Airlines to Panama City), South Africa (Condor to Johannesburg) and Taiwan (EVA Air to Munich).
easyJet expansion drives Lisbon to #1
At the airport level, the Portuguese capital of Lisbon leads the way. This is all thanks to the 13 new routes launched by easyJet after being awarded slots at the airport as part of a deal involving the government providing financial support to TAP Portugal. Of the 13 new routes only one, Rennes, is not already served by either Ryanair, TAP Portugal or Vueling.
Dublin's 10 new routes are mostly by Ryanair (eight) but also Aer Lingus resuming/starting service to Aberdeen and Southampton with flights operated by Emerald Airlines. The eight new Tenerife TFS services are spread across six different airlines. The seven new routes at Leeds Bradford are all due to the closure of nearby Doncaster Sheffield Airport. This resulted in Wizz Air relocating seven routes from Poland and Romania to the Yorkshire airport, though three of them will now face direct competition with Ryanair.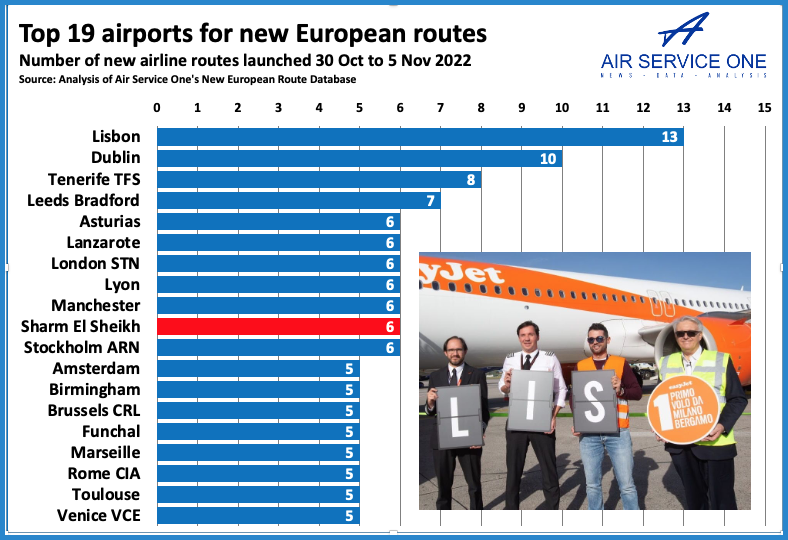 Just one of the top 19 airports for new European routes was not in Europe. Sharm El Sheikh in Egypt (which this week, possibly rather ironically, is hosting the COP27 climate conference) has welcomed six new services, two from the UK, two from the Netherlands and one each from France and Italy.