A milestone year for Milan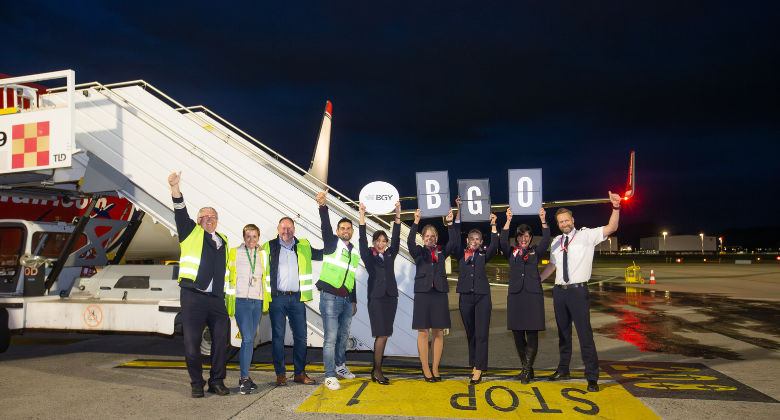 It's been a record-breaking year so far for Milan Bergamo Airport (BGY), which saw unprecedented traffic in the first four months of 2023.
Some 4.8 million passengers passed through the airport between January and April – up 42% compared to the same period last year.
It adds the sense that Milan is bouncing back stronger from the pandemic. Indeed, at the end of 2022, the airport had already recovered 95% of its pre-Covid traffic – and the latest figures suggest this year will see it soar to new heights.
Another record was set on 30 April when the airport handled more than 50,000 passengers for the first time in a 24-hour period. That same day, BGY welcomed its 21st airline partner airline – Norwegian – with a twice-weekly service from Bergen. Oslo (Gardermoen) is set to follow on 20 June.
That's not all. Volotea has launched three new routes from BGY: Lyon, Nantes, and Oviedo-Asturias. Meanwhile, Ryanair is adding seven new routes: Belfast, Iasi, Cluj, Dusseldorf Weeze, Lublin, Rijeka, and Brno, thus bringing to 108 the total number of destinations served by the airline from BGY. Summer also sees the return of Air Albania to Tirana, and Tuifly to Casablanca.
Then there's the new Italian carrier Aeroitalia. It's strengthening its presence at BGY and has confirmed three daily flights to Rome (FCO), as well as new flights to Catania, Mykonos, Lampedusa, Heraklion, Comiso, Karpathos and Zakyntos.
Finally, WizzAir, starting 26 September, will once again connect BGY to Serbia with a five-weekly service to Belgrade.
It means that as of this summer, BGY's route network will include 142 destinations in 39 countries, 21 of which are new routes.
Meanwhile, existing partners increase frequencies. On 18 April, the Milan to Dubai service with FlyDubai went daily. It only launched in March and the frequency increase is a testament to its popularity. Air Arabia's service to Sharjah is also set to go daily from 3 July. Between them, the carriers will offer more than 5,300 weekly seats to the United Arab Emirates.
To accommodate this growth, the airport is expanding its terminal and improving its facilities. Construction recently began on a terminal extension that will bring an additional 23 check-in counters, two new gates for non-Schengen destinations, a high-tech security area, and a brand-new duty-free area. It should all be ready in 2025.
Work is also set to begin on a tunnel linking the terminal to the train station. Meanwhile, the new cargo area is almost complete and includes a new warehouse (in addition to the one already in use by UPS). A new taxiway is also planned.
Expect more record to be broken before the year is out.