A Positive Outlook for Air Cargo at Oman Airports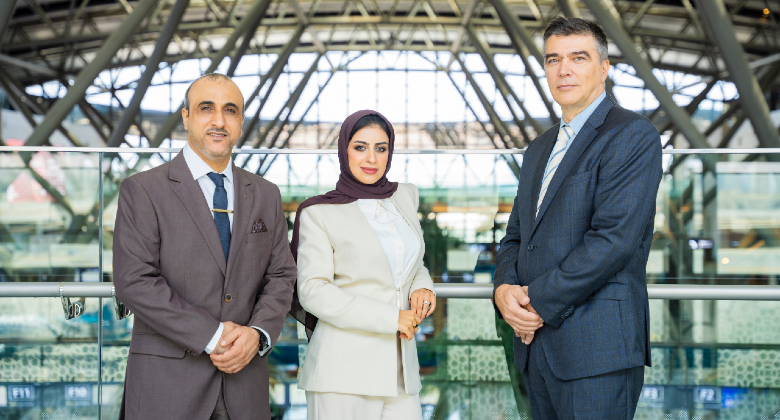 Over the past two years, the cargo team at Oman Airports, alongside our cargo partners, have been instrumental in accommodating a broad range of dedicated freighter flights that have proved vital for the country's economy through the pandemic, in particular at Muscat International Airport which remained open for cargo flights throughout.
During this time Muscat handled flights by airlines such as Cargolux, Qatar Airways, Turkish Airlines, Ethiopian Airlines, Emirates and DHL, and as a result, the statistics have remained strong with the first half of 2022 showing air cargo throughput 67% higher than the same period in 2021.
Two of the key drivers of cargo growth in the last twelve months have been in perishables and pharmaceuticals; both being sectors that demand efficient service delivery and have specific handling requirements. The cargo community across Oman Airports have been accredited by IATA as providing service excellence in both sectors, and this is clearly being recognised by airlines, integrators and freight forwarders as we see cargo throughput increase.
The investments made in the cargo infrastructure at Muscat and Salalah airports, have also proved a significant factor in supporting recent growth. The state of the art facilities at the two airports, all opened within the last five years, provide the appropriate environment to handle all types of air freight, and are important elements of the overall cargo infrastructure across the country. They have also ensured that air cargo is recognised as an important element within the Oman Vision 2040, and the cargo team's work with stakeholders across Oman provides further opportunities for our air cargo partners to access the market and supports the delivery of the strategic vision.
The importance of a resilient and efficient cargo system is a strategic initiative of the global cargo industry, and both are also key pillars for Oman Airports over the next year. Working with all partners, focus is being maintained on providing an efficient and secure service, but also to explore new and innovative methods that continuously improve the customer offer by streamlining and enhancing the operation.
The airport's cargo team continues to build and enhance relationships with the cargo community within Oman, across the region, and globally, highlighting the benefits of Oman as a transhipment point for intercontinental cargo and as an efficient access point into Oman and the Middle East. The incentive schemes and marketing support developed to support the business over the past two years are being maintained, and alongside low operating costs and efficient service, they will provide an attractive value based proposition for air cargo providers.
Not only is the outlook for the global air cargo sector strong, but also for air cargo at Oman Airports, and the team will be communicating the positive developments and activities at the TIACA Air Cargo Forum in Miami in November, where we look forward to engaging with new and existing industry friends and colleagues, and continuing to drive growth in air cargo.