A summer packed with opportunity awaits Dublin Airport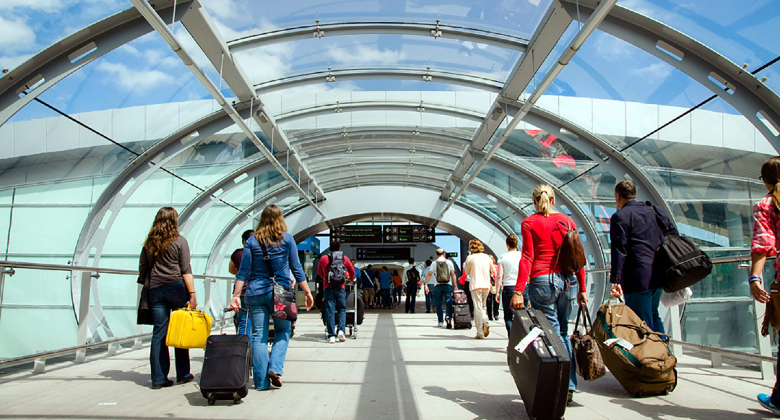 It looks set to be a landmark year for Dublin Airport – planes should be cleared for take-off from the new North Runway sometime in 2022, marking an exciting new era for the airport and Ireland.
The delivery of the runway was a key recommendation of the Irish government's National Aviation Policy. Not only will it significantly expand connectivity and flexibility, but it will also consolidate Dublin Airport's status as a convenient gateway between Europe and North America as passengers continue to avail of the US Preclearance facility.
It's easy to see why the government was so keen for a second runway. Dublin Airport is Ireland's main international gateway and provides a massive boost to the Irish economy. A 2019 Economic Impact Study revealed that the hub supports almost 130,000 jobs in the republic alone, while generating around €9.8 billion for the Irish economy annually.
As passengers dust off their suitcases this summer, they will find that they're increasingly spoiled for choice when it comes to destinations: with 44 airlines now operating from Dublin Airport, holidaymakers have their pick of more than 180 direct destinations.
As the pandemic (finally) recedes, a busy summer lies ahead with more than 1,300 flights to Europe due to take off from the airport each week. That's in addition to more than 700 flights to Great Britain, 200 plus flights to North America and almost 40 to the Middle East and Africa.  The team at Dublin Airport have also published an easy to read digital flip book that lists handy travel tips, passenger safety information as well as the details of all the destinations and frequency of flights served by their airline partners.
Whether it be a well-deserved beach holiday, a long-awaited reunion with family or friends, or an exciting city break, Dublin Airport is helping passengers plan for their next break. packed with up-to-date travel advice and destination inspiration to help travellers on their way.
Passengers can also find further information on car parks, fast track services, lounges and the health and safety measures in place at Dublin Airport on dublinairport.com.