Adelaide Airport's post-pandemic success story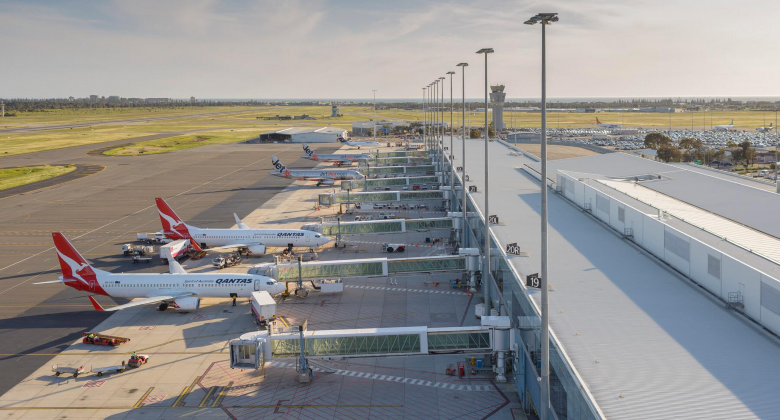 Adelaide Airport is positioning itself as a growing international travel hub as it continues its robust recovery in the aftermath of the pandemic. Both domestic and international travel saw a strong resurgence this year, with traffic rebounding to 97% of pre-COVID levels during the recent quarter ending in June 2023.
The future is looking even more promising for Adelaide Airport as it prepares to introduce exciting new routes and welcome a host of international carriers. From November 2023, the airport will open its doors to its first scheduled service connecting the South Australian capital to Ho Chi Minh City in Vietnam, courtesy of VietJet. At the same time, Batik Air Indonesia is set to launch flights between Adelaide and Bali.
The influx of international travel demand has prompted major airlines serving Adelaide, such as Qatar Airways, to upgauge their equipment, transitioning from the A350 to the B777, adding an impressive 71 seats per flight. Similarly, Singapore Airlines is making the shift from the A350MH aircraft to the Dreamliner, with 34 additional seats per flight. This level of investment and expansion in international routes demonstrates Adelaide's growing popularity.
Adelaide's international connections extend beyond these two notable additions. Malaysia Airlines, Batik Air Malaysia (Kuala Lumpur), Air New Zealand, Fiji Airways, Jetstar (Bali), and Virgin Australia (Bali) have all played pivotal roles in boosting international traffic, contributing to Adelaide Airport's robust recovery.
In the domestic arena, traffic volumes have also rebounded to pre-pandemic levels, thanks to increased capacity from domestic carriers. Qantas, Jetstar, and Virgin Australia have worked to facilitate this recovery. In addition, REX has introduced daily flights between Adelaide and Brisbane, following the success of its recently introduced services to Sydney and Melbourne. This continued expansion of domestic routes is a testament to the airport's appeal and the surging demand for travel within Australia.
However, that's not all for Adelaide Airport. It has set its sights on a bold vision for the future. By 2050, it aims to boast direct flights to 39 global cities as part of its "Network Vision 2050". These targeted nonstop flights will be introduced in phases, with the first phase, to be realised by 2030, focusing on destinations in the Philippines, Japan, and the United States. The airport is also prioritising the resumption of services from renowned carriers such as Emirates, China Southern Airlines, and Cathay Pacific.
Beyond these impressive statistics and ambitious plans, Adelaide Airport remains committed to its overarching vision: to be "Everyone's favourite airport". This vision is underpinned by a philosophy of offering a "Seamless, Connected, Easy" experience for travellers. It reflects the airport's dedication to creating an environment that not only fosters growth and development but also provides a welcoming and enjoyable experience for all passengers.
Adelaide Airport's post-pandemic success story is a testament to its adaptability and resilience in the face of challenges. It is not only bouncing back but also looking forward to a future filled with new routes, increased international connections, and a commitment to serving as a premier gateway to South Australia.
Contact:
Jonathan Cheong Adelaide Airport Head of Aviation Business Development & Commercial +61 450 502 263 jcheong@aal.com.au
Tiffany Truong Adelaide Airport Aviation Business Development Manager +61 413 647 588 ttruong@aal.com.au