AILEVON PACIFIC Aviation Consulting-Weekly Airline Schedule Update – July 10th 2023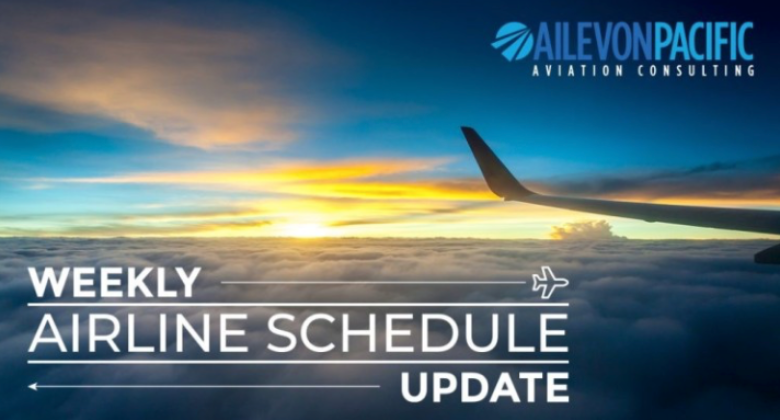 Themes of the Week
Delta is growing their AUS focus city, as well as adding new point-to-point markets
Lynx is linking Canada to more U.S. "sun" destinations
United changed it's mind on Bengaluru for now
Delta is reporting it's Q2 earnings this week
Capacity Update
To see a detailed list of U.S. domestic and international capacity changes by airline, please click here.
Air Serbia cancelled ORD to Belgrade, Serbia (BEG) from October 26 onward.
American cancelled four routes between November and February.
Breeze cancelled CHS to PBI from August through September.
Delta announced and filed six new routes: AUS to LAS and MCO; LAS to SAN and SMF; IND to SLC; and LGA to Nassau, Bahamas (NAS). LGA to NAS was last served in January 2017. They are ending HHH seasonal service to ATL and LGA early on November 4.
Euro Wings Discover/Lufthansa are swapping carriers on PHL to Frankfurt, Germany (FRA) from September onward. Eurowings will operate the flights going forward.
Finnair cancelled SEA to Helsinki, Finland (HEL) in September and October.
Lynx filed six new routes to the U.S.: MCO to YUL, YVR, and YYC; TPA to YUL and YYZ; and RSW to YYZ.
United removed SFO to Bengaluru, India (BLR) and increased capacity from EWR to Delhi, India (DEL) from November through March. BLR was scheduled to begin in Oct. United added more flights for NCAA football games.
Vuela El Salvador (Volaris) filed new service from ORD to Guatemala City, GT (GUA).
Domestic United States Capacity By Carrier
TSA Update
July 1-9 is at 94.9% of 2019 levels and 111.1% of 2022 levels
Read the full Weekly, Airline Schedule Update Here!