AILEVON PACIFIC Aviation Consulting-Weekly Airline Schedule Update – June 26th 2023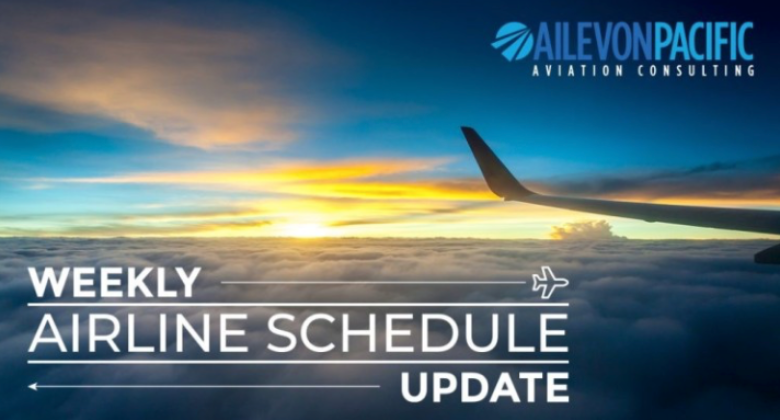 Themes of the Week
American is adding and resuming routes to PHX but also suspending routes in October during the off-peak period
Avelo is adding their sixth base in LAS
Delta is adding back it's first pandemic/pilot shortage suspended regional route from DTW. This is potentially the beginning of a rebuild that Delta indicated would happen at some point. Very encouraging news!
Delta is taking advantage of the relaxed LGA Perimeter Rule on Saturdays by adding four Saturday-only flights beyond 1,500 miles; and at least one is the top unserved market (LAS-LGA!)
New Yorkers can rejoice about United adding a nonstop to RNO for burning Man in August
United is seeing bookings "soar" and have added more flights for ABQ's Balloon Fiesta in October
The SCASD submissions have been uploaded to the Regulations.gov website; see below for recap; winners will likely be announced in late summer
Capacity Update
To see a detailed list of U.S. domestic and international capacity changes by airline, please click here.
Air Canada cancelled YUL to BNA, PIT and RDU in October. They also cancelled PHX to YUL from October 29 through December 31. U.S. capacity in September was reduced by 3% and October 5% week over week.
Air Europa removed JFK to Santo Domingo, Dominican Republic (SDQ) from future schedules.
American reduced October capacity by 3% week over week. They removed PHX to ROW from future schedules. They cancelled seven routes in October and filed new Saturday only service from AUS to SAF in October. They filed new PHX service to JAX starting in November and are resuming ICT to PHX service in November (last served April 2020).
Avelo extended their schedule through January 9, 2024. They also announced and filed new service from LAS to BRO, DBQ and RDM starting in September. They also will be restarting ACV to LAS. LAS will be their sixth base as well.
Bahamas Air removed all flights to the U.S. from mid-January onward. We are confirming with Cirium if this was intentional or not.
Breeze previously announced and this week filed three new routes starting in September: RDU to LAS and TPA; and MCO to PWM. They also cancelled HPN to JAX from September 4 onward.
Contour added back several EAS markets that were cancelled from November and beyond but AOO, OGS, PBG and PGA have still not been added back. We have reached out to Cirium for more information.
Delta announced and filed four new LGA routes that will fly Saturday only, due to the Perimeter Rule (routes must be less than 1,500 miles, with the exception of DEN and flights operating only on Saturdays) starting in September: LAS, LAX, PHX and SLC (started already). They are also resuming service to Cancun, Mexico (CUN) from CVG and RDU in December and CVG to RDU and DTW to SBN are resuming in September. BOS service to BUF and ROC will be ending August 7th. The only routes served to BOS within 500 miles will be: BWI, DCA, EWR, JFK, LGA, ORF, PHL, PIT and RIC.
Frontier cancelled seven routes from mid-August through September or November: CLE and DTW to SFO; DEN to RSW; JAX to SJU; MCO to ONT and PWM; and MIA to Guatemala City, Guatemala (GUA).
LATAM announced and filed new service from Lima, Peru (LIM) to ATL and from Medellin, Colombia (MDE) to MIA starting in October.
United is adding EWR to RNO flights in August for the Burning Man Festival and added DEN to GUC service for the entire month of November. They cancelled seven routes from varying fall/winter dates through March 30: IAH to BDL, BOI and ONT; ORD to ELP, PVD and RAP; and OMA to SFO. United also continued to increase capacity in October to ABQ for the Balloon Fiesta. We are pretty "pumped up" about that for our friends in ABQ!
Domestic United States Capacity By Carrier
TSA Update
June 1-25 is at 98.4% of 2019 levels and 110.7% of 2022 levels
Read the full Weekly, Airline Schedule Update Here!