Air France operating over 20 international routes from French regional airports this summer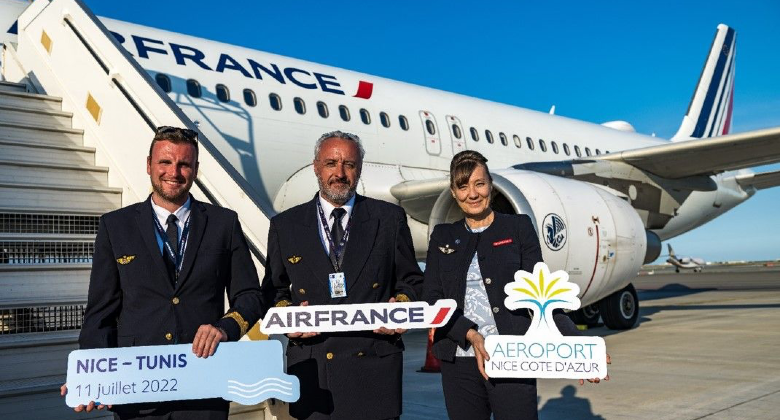 In recent years, Air France has used its low-cost subsidiary Transavia France (IATA code TO) to take the fight to low-cost carriers (primarily easyJet) from French airports. It now has a huge base at Paris ORY and a significant presence at Nantes (almost 40 routes), Lyon (24 routes) and Montpellier (19 routes). However, Transavia only offers seven routes from Marseille (four domestic and three non-European), three from Toulouse (all domestic and only one operating since May) and two from Nice.
While Air France continues to focus on its CDG base for international routes, it is still offering 20 routes from Orly. However, most of these routes are to airports either in mainland France, on the French island of Corsica or to overseas French territories.
New regional international routes launched this summer
This summer has seen Air France launch several new routes from Marseille, Nice and Toulouse. Many are operating at very low frequency for just a few weeks during the summer holiday period. The following non-Paris, international routes are being operated at some point this summer:
Biarritz (1): Geneva
Lyon (1): Bologna
Marseille (9): Algiers*, Amsterdam, Athens, Catania*, Comiso*, Corfu*, Heraklion, Santorini*, Tunis*
Nantes (1): Amsterdam
Nice (5): Algiers*, Athens, Heraklion*, London LHR*, Tunis*
Rennes (1): Amsterdam
Strasbourg (1): Amsterdam
Toulouse (3): Algiers*, Athens, Oran*
*Not served in summer 2019 (April to October)