Air Service One, talks about the serious aspects of Air Service rebuild and the lighter side of life with Melbourne International Airport's new Chief of Aviation, Lorie Argus.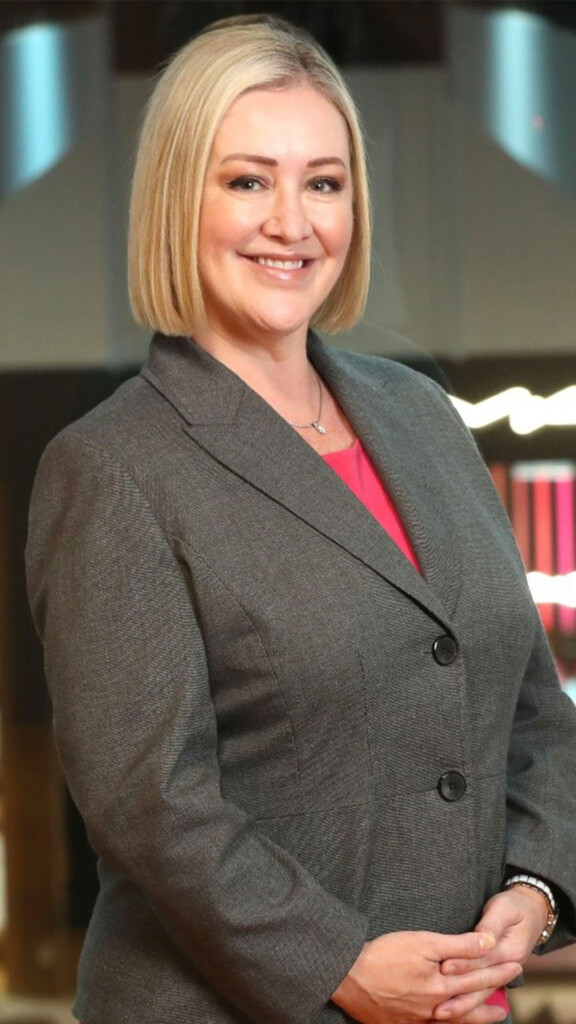 When do you think regular international scheduled services (other than New Zealand) will resume from Australian airports and what are the key issues that will influence the decision?
It's hard to know when Australia will reopen to other international markets given the uncertainty surrounding COVID cases both in Australia and overseas, coupled with differing vaccine rollouts. What we do know is the Australia-New Zealand travel bubble is working well at both ends and demand is strong on the route.
Additionally, the health risks associated with COVID-19 are reducing as the vaccine rollout across the globe accelerates. Here in Australia, we remain on track for majority of the nation's adult population to be vaccinated by December 2021, which we believe is an appropriate point for pursuing a wider opening of international borders.
We're hopeful other international markets with very low COVID cases open before the end of the year, along with returning economic cohorts, such as international students.There's potential for the Pacific Islands to open next, as well as Singapore, but we should also be looking at countries like the USA and the UK where vaccination rates are high. As an airport, we can certainly manage additional overseas arrivals as we have an effective 'green lane' process already in place, which is completely separated from quarantine arrivals.
Which airline (which has not previously served Melbourne) would you most like to attract and why?
Despite the significant disruption caused by COVID, we know that Melbourne has strong fundamentals and huge appeal to airlines.  This includes the fastest growing economy in Australia and the highest projected population growth, putting Melbourne on track to become Australia's largest city by 2026.  We see opportunities for airlines across a number of regions to serve Melbourne, however recognise the re-building of our international passenger markets will be a multi-year journey, with an initial focus on recovery. 
What developments in the domestic market have you seen with international travel effectively banned? Have there been any new domestic services/destinations launched and have some destinations become more popular as places for 'staycations'?
 In the first half of 2021, we saw domestic services increase significantly with Melbourne Airport's existing domestic carriers adding 12 new routes in the first four months of the year, equal to 1.5 million additional seats annually! The new routes have all been leisure and VFR focused including: Newcastle, Mount Gambier, Wagga Wagga, Albury, Hamilton Island, Gold Coast, Byron Bay, Adelaide, Coffs Harbour and Margaret River.
Over the recent Easter and April school holiday period we saw passenger numbers climb to about 70 per cent of pre-COVID levels – our busiest period for the year so far. The rise in traveller numbers was also supported by the fact that most of our nation's internal borders were open.
This year we also welcomed a new major domestic carrier to the market with Rex Airlines growing from a regional carrier to a capital city airline. Pleasingly, we have seen a significant share of Rex's launch operations in Melbourne, providing greater choice and flexibility for our travellers.
How will the passenger experience of travelling internationally through airports be different in two years' time compared with pre-pandemic?
We know automation and touchless technology is key moving forward, and in response to COVID we introduced contactless functionality in our car parks and throughout our terminals. Our latest traveller research revealed people want more space, in an open plan environment, which is why we are re-designing our international gate lounge zones, moving away from traditional bench seating and instead opting for a variety of tables and spaces tailored to families, business travellers and couples. We're constantly listening to passenger feedback as we update the airport to ensure the overall experience is intuitive and seamless for travellers.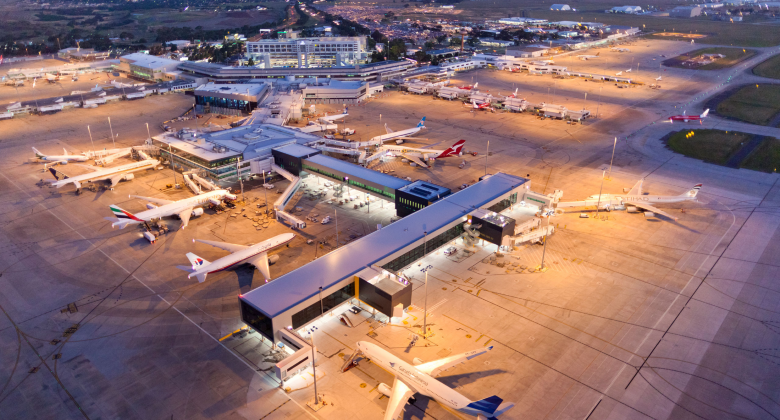 AirServiceFun:
All-time favourite airline livery?
I love Qantas's vintage livery that is still flying; it is like stepping back into the olden days of flying, when everyone dressed in suits and dresses to take their flights as it was such a special event.
All-time favourite aircraft?
I have a real soft spot for the A330, as I have inducted a lot of those in my airline career, but I also loved the 777 and now the 787.
Hardest to remember three-letter airport code?
They are all hard to remember but the funniest are OMG (Omega, Namibia) and SUX (Sioux City, USA).
Most remote airport ever visited?
I used to have a boyfriend in the oil rig industry, so I have landed on a small plane on a dirt road in the middle of the Alberta Mountain forests, but I grew up in Gander, Newfoundland (Canada) so I would say that is the most remote commercial airport that I have frequented.
Beer, wine or fruit juice?
Wine.
Cricket, rugby or Aussie rules football?
Aussie rules all the way.
Chicken, steak or fish?
Definitely steak.
Which team will you be supporting at the F1 race in Melbourne later this year (hopefully!)?
I can't say that I follow the teams on F1, so I wouldn't be able to pick a favourite team, but I do love the atmosphere and walking around and experiencing all of the racing events. I live right next to Gate 1, so the kids get a real kick out of the crowds, the noise, the fireworks and the overhead air shows while the event is running. When I moved into the area, I was warned to get ear plugs for the kids when the supersonic jets fly overhead. Wow!
Favourite building in Melbourne?
I have so many favourite buildings in Melbourne, but I would have to say "The Forum". It is a preserved old school venue that holds concerts and events, circular velvet booths, and the fixtures and fittings have all been perfectly maintained, it is like stepping back in time.
Favourite museum in Melbourne?
Melbourne is the arts capital of Australia so this one is hard, but I'd have to say the National Gallery of Victoria.
Favourite fact about Melbourne (the city not the airport!)?
Melbourne is the sporting capital of the world and is the only city with five international standard sporting facilities on the fringes of the CBD. We've got the Australian Open, the Australian Formula 1 Grand Prix, AFL and the Spring Racing Carnival – something for everyone!