Air Service One talks to Sandy Vella, Traffic Development Manager, Malta International Airport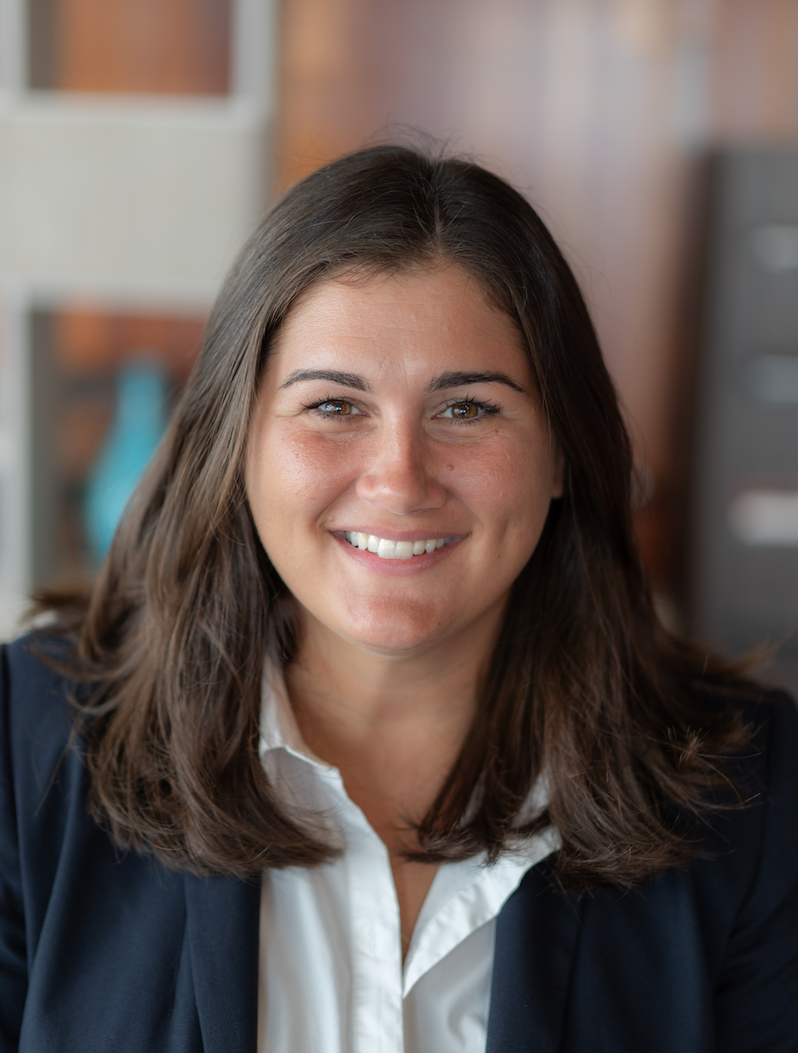 Malta International Airport is celebrating its thirtieth year in operation; a year that is also set to be critical to the airport's recovery to pre-pandemic normality. Air Service One caught up with Sandy Vella, Traffic Development Manager, to learn more about the airport's traffic development plans and infrastructure investments, as well as get a couple of tips about visiting Malta.
What have been the particular challenges faced by Malta Airport since the start of the pandemic?
The pandemic brought countless challenges, which hit our different departments in different ways. The biggest challenges for the Traffic Development Department have been the ever-changing travel restrictions and the lack of uniform approach towards their implementation. These two factors together with the fear of travel throughout the pandemic led to poor demand for travel, which made us lose some important connections despite our best efforts. We have now shifted gears to recovery mode, but there still are factors that continue to pose significant challenges, including limited capacity availability, rising fuel prices, and staff shortages across the industry. But looking on the bright side, people are clearly enthusiastic about taking to the skies again, and that gives us the impetus to continue working on rebuilding our network to what it was prior to the pandemic.
In the summer of 2019, Air Malta and Ryanair each accounted for around one-third of seat capacity at the airport. However, looking at schedule data for this summer suggests that while the two carriers between them still account for around two-thirds of capacity, Ryanair is now about 60% bigger than Air Malta. With just eight aircraft, and a small home market does Air Malta still have a viable future?
Being our home carrier, Air Malta is a key airline partner, which operates major European trunk routes with favourable schedules and valuable code share partners. Air Malta definitely has an important presence within our network, and we are committed to supporting our home carrier in continuing to grow frequencies on existing routes, as well as to, potentially, reach a point where it enters a growth phase and can start introducing new developments.
Ryanair has launched almost 20 new routes from Malta since the start of the pandemic. How much involvement do you have with the airline when it comes to identifying and selecting these new routes?
In developing our network, we work closely with the Malta Tourism Authority and approach airlines collectively. This has thus far been a successful and efficient strategy, yielding strong results. We follow this approach with all of our airlines, including Ryanair which is a very important airline partner, guiding them as to what the gaps and opportunities within our network are.
Air France, easyJet and Vueling have all started new services to Malta since mid-2020. What have been the major factors that have attracted these carriers?
We are continuously seeking ways to diversify our business mix and expand our route offering. Some new airlines have stepped in to serve existing routes which have the potential for more capacity, whilst other airlines are replacing successful routes that were previously operated by other carriers but were lost during the pandemic.
Malta is a major tourism destination. During the summer months what proportion of your traffic originates from outside of Malta? How different is this in winter?
Malta is a small island and the volume for outbound travel is limited. Therefore, when we develop new routes, we totally depend on the inbound market, with any outbound elements being an additional benefit. I would say that around 80% of all traffic is inbound originating, but there are a few routes, such as London, Rome, Catania and Barcelona, that are more popular with locals compared to other routes.
Which regions do you see as having good potential for future growth?
Scandinavia is a region with huge potential for us, both for VFR and leisure traffic. Our data shows us that Copenhagen, Stockholm, and Helsinki, among others, are strong contendors for development, so we will be further exploring this region with our airline partners. There are also a few regional airports around continental Europe that are interesting for us.
Do you have specific goals in terms of route development?
With regard to new routes, we are currently working on our summer 2023 programme and looking to fill some gaps within our network. There are some great opportunities among regional airports in Germany such as Stuttgart and Hamburg, whilst in the United Kingdom we lack connectivity with Northern Ireland and Liverpool. For the existing routes within our network, there's room for growth in terms of frequencies. We will also keep working towards bridging the seasonality gap as much as possible, by encouraging airlines to extend their schedules into the off-peak months.
What infrastructure developments have you made in recent years?
The largest investment in our terminal of the past five years was the Terminal Reconfiguration Project. This project delivered major upgrades to our Check-In Hall and Central Security Screening Area and further improved the airport experience at these important touchpoints for the increasing number of passengers we were handling prior to the pandemic. Following the completion of this project, we started working on the construction of a new multi-storey car park, which was inaugurated at the end of 2020, and which offers 1,300 parking spaces. A couple of weeks ago, we also completed the first phase of our Food Court overhaul project, with the second phase expected to be completed later this year, further widening the food offering in this area. In parallel, we have also worked on a series of smaller scale improvements, and we're now excited to see more guests benefitting from them this summer!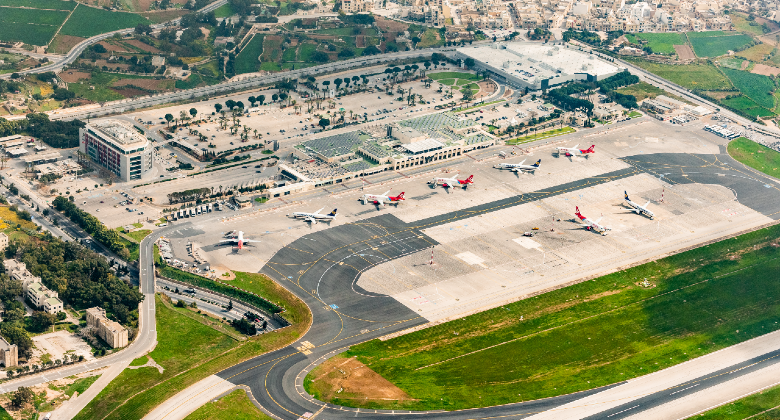 What infrastructure developments do you have planned for the coming years?
The most exciting upcoming project is our multi-million investment in the development of a new aircraft parking area: Apron X. This project will see us develop an area of approximately 100,000 square metres, which will allow for the introduction of additional aircraft parking stands accommodating either 7 Code C or 3 Code E aircraft, as well as the construction of a taxiway that will improve accessibility to the apron and a staging area for ground handling operations. This development will significantly improve our airport's aircraft parking capacity and ability to better handle mixed-fleet operations, particularly during peak hours in summer. The first parking stands are expected to be ready for use by summer 2024, while the whole project is slated for completion in 2026.
Another large-scale project we'll be working on is the development of SkyParks 2, which will introduce a 12-storey hotel just a stone's throw away from the terminal building.
Air Service Fun questions
Favourite European city
I'm a big fan of Spain, and always looking to explore new cities there. My favourite so far is San Sebastian!
What do you look for in a holiday?
When I go on holiday I sway away from the typical touristy stuff and really try to live like the locals. I love the sea so I generally look for a place where I can swim, do some water sports, and visit beach bars. For me a place is mostly about the people, the weather, and the food!
Which destination will you be ticking off your bucket list next?
Mexico!
Which was the most recent or most memorable route launch at Malta Airport?
We recently welcomed a new Bristol flight from Jet2. This is a significant development since the UK is one of the largest contributors to traffic at MLA. A route launch I remember really well is the Qatar Airways launch in 2019; back then we had organised a big celebration to welcome the new carrier.
Favourite spot in Malta?
Riviera beach and Popeye Village are by far two of the most picturesque spots.
Which local dish or snack should tourists visiting Malta try?
I would definitely recommend pastizzi - they are a cheap, yet incredibly tasty, local snack, and are widely available at cafés and food kiosks around the islands!
What makes Malta's capital Valletta ideal for a city break?
Valletta is a great city for anyone looking for cultural activities in the form of museums, exhibitions and theatrical productions, good food or nightlife. Valletta's narrow streets are charming and the views of the Grand Harbour are breath-taking, but if you visit, do take a tour of underground Valletta as well!
Best season to visit the Maltese Islands.
I always recommend the off-peak months; in spring and autumn, the weather is still pleasant, and you can get a lot done whilst avoiding crowds.