Air Service One talks with, Emir Pineda, Director Marketing and Air Service Development, Miami International Airport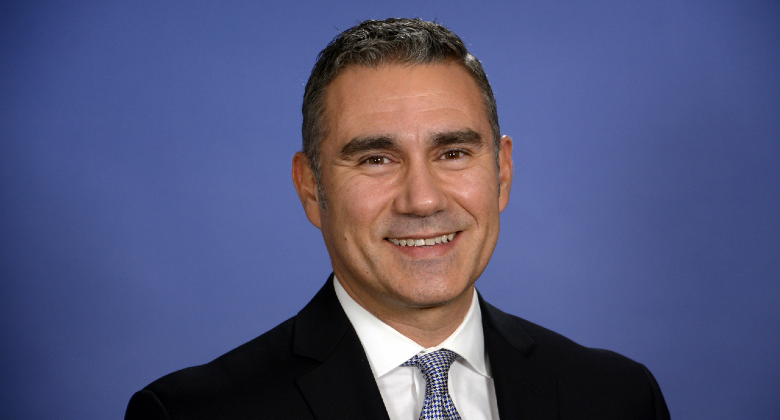 The Air Service One talks with series has become one of the most followed over the last couple years and as the aviation world gets set to attend the 28th Routes World event in Istanbul we were able to catch up with Emir Pineda, Director Marketing and Air Service Development for Miami International Airport, who, as a long time employee of the airport, has moved into the recently created position. Emir talks to us about the airport's remarkable recovery post pandemic, its strong Caribbean and South American market as well as the quest for more Asian traffic. This also wouldn't be Air Service One talks with, without a little additional insight into Emir's life beyond the airport!
Last year saw MIA welcome over 50 million passengers for the first time with domestic traffic accounting for around 60%. How did you manage to recover so quickly from the effects of the pandemic?
Florida unlike other states such as California and New York never really closed.  Our operations were reduced substantially, particularly the international service but domestic operations increased. Travel demand to Florida increased by double digits, due to open for business environment along with great weather contributed to increased demand for additional air service. The low-cost carriers saw an opportunity given the fact that the legacy carriers had contracted, opening the market for them. So, in a matter of months, we saw Frontier, our only domestic low-cost carrier at the time, expand service, Southwest, JetBlue and Spirit launch new service to MIA, along with multiple international low-cost carriers including Sky Airline Peru, Frenchbee and Volaris El Salvador. The other important factor was that we changed our business model for gate assignment from common use to preferential gates. This reduced the operational cost for low-cost carriers taking advantage of multiple flights per gate (economy of scales), thus we were finally able to attract this segment of the airline business which had eluded us for so long.
Since 2019 you have welcomed four major US carriers (Alaska Airlines, JetBlue, Southwest and Spirit) as well as several foreign carriers (including Air Transat, Emirates and Norse Atlantic). That's an impressive achievement. What were the key factors in achieving this?
Regarding the low-cost carriers: Alaska Airlines, JetBlue, Southwest and Spirit please refer to the first question above. The international carriers are something we are constantly working on, and it begins with doing a market analysis for potential for air service. We look at things like aircraft delivery/availability, schedule, alliances, connecting traffic, seats, etc. If the initial analysis shows potential, we then begin discussion with the airline. Depending on their feedback, level of interest from them/us we proceed with an in-depth business case executed by our consultants. Each business case is unique and must stand on its own, which is what we try to illustrate when we meet with airline network planners. In other words, the flight needs to be profitable and reach a certain revenue margin otherwise it won't work.
According to analysis of Cirium data domestic seat capacity is set to be around 30% higher in 2023 than in 2019 with non-stop service to over 90 destinations, of which over 20 have been added since 2019 (including Chicago Midway, Dallas Love Field and Salt Lake City). Is this growth driven by inbound demand or outbound demand?
I think it's both. We have a lot of connecting passengers at MIA, due to our position as the gateway to the Americas, but at the same time we have a substantial O&D market which drives the decision behind many of our domestic routes.
Where else in the US would you like to see Miami connected to non-stop?
We currently do not have service to Western states like New Mexico and Montana. In the Northeast we do not serve Maine. These could potentially fill out our domestic network a little more.
Miami's international capacity is dominated by flights to the Caribbean, Central and South America. Colombia and Dominican Republic are not only your two biggest international markets but also the fastest growing in terms of additional seat capacity (according to Cirium data). What is driving growth in these markets?
Colombia has strong cultural and economic ties to Miami. The largest population of people of Colombian heritage is in Florida, mostly Miami-Dade County. In addition, the Colombian market has been red hot the last few years driving even more trade/passenger volumes into South Florida. Colombia has also converted itself into a new tourism hot spot in South America, with favourable exchange rates, eco-tourism, improved safety compared to surrounding countries and beautiful landscapes and varied gastronomy all add to making it a very attractive destination. It also has a great hub airport in BOG where Avianca can connect you anywhere on the continent.
The story in the Dominican Republic is driven mostly by Venezuela. Due to the fact the United States and Venezuela have broken their diplomatic relations we no longer have any direct service to Venezuela, but demand for travel is still there driven by the large ex-pat Venezuelan community in South Florida. A niche market has developed using the Dominican Republic as the connecting point for passengers wishing to travel to/from Venezuela and the US.  This has caused the large increase in traffic, in addition to tourism volumes which have historically been in place.
Capacity to Europe in 2023 is still around 15% down compared with 2019. Several destinations served then such as Brussels, Düsseldorf, Milan and Vienna are not served this year. What do you see as the challenges in the European market?
Most of these are second tier markets, which even pre-Covid were challenging to fill seat capacity. With current flight crew shortages, delayed aircraft delivery and re-alignment of markets these destinations will continue to be a challenge in the near future. As market conditions improve and recession indicators diminish, we could see a renewed demand for these markets.
Are there particular geographic markets which you see as having good potential for future growth?
There are certain areas such as India, East Asia and parts of Europe which have a strong potential for growth, and thus air service in the future.
Do you have specific goals in terms of route development?
Our number one goal continues to be direct air passenger service to Asia.
What infrastructure developments do you have planned for the coming years and how will they benefit passengers?
MIA will be investing +$6Billion as part of our Capital Improvement Program (CIP) in Terminal and Airfield improvements over the next 20 years. Some of the highlights of our CIP include:
*Concourse "F' modernization *Central Terminal redevelopment and expansion *North Terminal's Regional Commuter Facility redevelopment and expansion *New South Terminal Concourse and aircraft apron expansion *Expanded cargo aircraft parking positions and cargo handling facilities *New privately funded airport hotel
Air Service Fun 
All-time favourite airline livery?
Pan Am
All-time favourite aircraft?
B747
Hardest to remember three-letter airport code(s)?
Dulles International Airport - IAD
Most remote airport ever visited?
Imperial County Airport, Imperial California
Most unusual/obscure airline you have flown on?
AeroUnion. Where, when and why? Mexico in 2008. Flew in the cockpit with pilots from MEX-GDL to visit customers.
Favourite sport to watch/play?
Basketball and Football
Favourite TV show?
Breaking Bad
Favourite film?
Lord of the Rings
Favourite singer/band?
U2
Favourite unusual fact about Miami?
It snowed in Miami on Jan 19, 1977.
Favourite place to visit in Miami?
Coral Gables
Favourite place to visit outside of the US and why?
Spain. The history, food, wine, culture, people.
Which city/country would you most like to visit (that you haven't been to yet)?
Athens, Greece.