Air Service One talks with Eoin McGloughlin, VP Aviation Business Development, Dublin Airport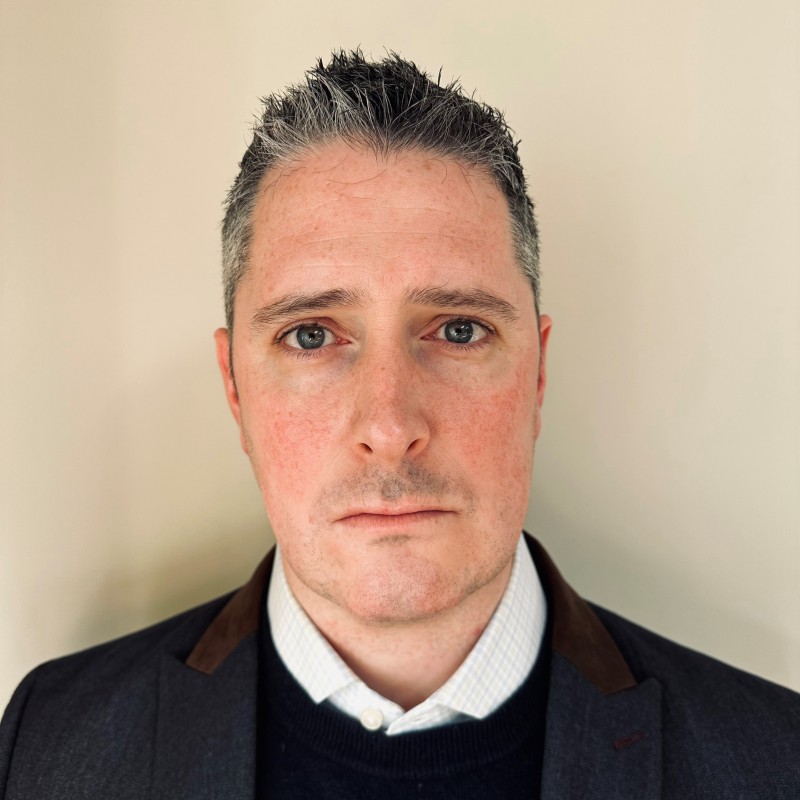 Air Service One caught up with Eoin McGloughlin, Vice President of Aviation Business Development for Dublin Airport ahead of the 152nd IATA Slot Conference.
Eoin is a familiar face who has also held the role of Head of Capacity Planning & Forecasting at the airport. Prior to this Eoin spent 10 years in Aer Lingus in several planning/commercial roles including Head of Network Management.
We asked him about the challenges faced by Dublin Airport since the pandemic.  We find out how the airport has attracted new airlines, the new Aer Lingus Dublin-Cleveland service and how the opening of the second runway has impacted airline discussion.
We also find out a bit more about the man who loves travel, Gaelic football and hurling!
Q: What have been the particular challenges faced by Dublin Airport since the start of the pandemic?
Like all airports, the pandemic brought numerous challenges for Dublin Airport, with the most significant challenge being the severe decline in passenger traffic due to travel restrictions. However, I'd prefer to address the recovery of the tourism and aviation industry which was quicker than virtually all credible forecasters predicted. The surprisingly swift removal of Covid-19 regulations resulted in a virtually overnight desire to start travelling again, leaving airports with very little time to adapt and prepare.
Similar to most other airports, one of the biggest challenges at Dublin Airport was in resourcing, particularly in the area of security. However, we have been engaged in a concerted recruitment campaign over the past 15 months and our security staff numbers are now above what they were before the pandemic, which has resulted in a return to normal service standards for passengers. Indeed, in the nine months since the start of August last year, more than 90% of our passengers have moved through security screening in under 20 minutes, which is a considerable achievement when you consider our passenger numbers are now back at pre-Covid levels.
Since traffic returned post-pandemic you have attracted several new airlines such as Egyptair, EL AL, Play and Widerøe. How long had you been talking to these airlines before the routes were launched?
As all your readers will know, there is never a straight-line regarding time when it comes to the development of a new route.  We really value our relationships with all our airline partners. Regardless of whether these are current or potential airlines, we will keep a constant dialogue with them to get an understanding of how we can assist them growing or starting their operation in Dublin.
This summer, Aer Lingus will make Cleveland, Ohio the latest US destination connecting direct from Dublin, as well as Cleveland's only non-stop service to Europe. How much of an advantage is it for transatlantic carriers that Dublin offers US border preclearance services?
Yes, the new four-times-weekly service from DUB-CLE, operating on the Airbus A321neo LR aircraft is now the only non-stop connection between Europe and the great city of Cleveland, and with the convenience of our US Pre-clearance facilities ensures a seamless and stress-free journey.
Dublin Airport is one of only a few airports outside North America that offers a US Preclearance facility and travelling through Dublin Airport continues to be the most efficient European gateway to USA given our geographic advantage and time saved for the passenger.
USCBP at Dublin Airport presents a huge advantage for both transatlantic carriers and for European carriers whose passengers need to connect onwards to the states.  Our continued investment in infrastructure and new transfers facility at Dublin Airport cements the importance of this service to our transatlantic airline partners.
What particular geographic markets do you see as having good potential for future growth?
Dublin Airport is the main gateway to connect Ireland to the world and our goal is to ensure we have direct access to as many markets as possible. We work with airlines across all markets to get a greater understanding of the region and how we can help them to generate future growth in Ireland.
Obviously, our open economy and geographic location means that we are well positioned for the North American market, where we have the fifth most seats from Europe to North America in 2023, with over five million seats available. We have also just seen the return of our direct link to China, with Hainan Airlines commencing their direct flight to Beijing on  June 27, 2023.
How important was the opening of the second runway been when having discussions with airlines about possible future routes?
We were delighted to open our new North Runway in late August 2022 – delivered on time and within budget given construction had continued through the Covid pandemic.  Between 2014 and 2019, passenger numbers had increased by c.50% to a record 33 million in 2019, making Dublin one of the fastest-growing large airports in Europe during that period.
Prior to the opening of the new runway, Dublin Airport's slot utilisation rate was >95% and many hours were at capacity. Since the runway has opened, while there are still some infrastructure constraints, the subject of runway capacity has lessened in our discussions with airline.
We believe that the runway positions Dublin Airport as an attractive choice for new frequencies, destinations, and airlines for years to come.  The additional runway capacity enhances the airport's operational flexibility, allowing for improved scheduling options and strengthens Dublin Airport as an attractive choice in the global aviation market.
What infrastructure developments do you have planned for the coming years and how will they benefit passengers?
We want to keep improving Dublin Airport and there are several infrastructure developments planned aimed at enhancing the passenger experience and accommodating future growth. Indeed, our investment plans will see more than €2 billion invested in the airport's infrastructure, which is good news for our passengers and our airline partners.
Dublin Airport must continue to deliver what's required to maintain and develop Ireland's connectivity in times of low demand, whilst ensuring it has the appropriate infrastructure and operating environment, to both promote and accommodate the traffic that support tourism, trade, and the broader economy.
Following on from the North Runway development, daa is progressing at pace its planned Capital Investment Programme, which will include terminal upgrades, expansion of boarding gate facilities, enhanced security measures, and improvements to landside and airside infrastructure. These initiatives will improve efficiency, provide more comfortable and modern facilities, increase capacity, and ensure that Dublin Airport can continue to meet the evolving needs of passengers providing a compelling service and lasting legacy for future generations of air travellers in and out of Ireland.
Air Service Fun
All-time favourite airline livery? I love looking out the window in Dublin Airport and seeing the colours and liveries of all our airlines!
All-time favourite aircraft? The first aircraft to depart from Dublin Airport was the Lockheed 14 on January 19th, 1940 – so I'd have to say that is one of my favourites!
Hardest to remember three-letter airport code(s)? Not sure about hardest, but the easiest for everyone else to remember should be DUB!
Favourite sport to watch/play?
I'm a big GAA fan and I always get asked by our customers about hurling, which is the fastest game on grass, so I'd have to say it's a toss-up between Gaelic football and hurling – and I'd encourage anyone who hasn't been to Croke Park to see either, to get a ticket if they are in town!
Favourite unusual fact about Dublin?
I love the fact that Guinness signed a 9,000-year lease for its factor at St. James' Gate in Dublin, which, by the way, is the number one tourist attraction in Ireland, and pays the equivalent of £45 rent each year! Another great fact about Dublin Airport is that we serve over 7,000 sandwiches and 12,600 drinks every day!
Favourite place to visit in Dublin?
I've said it already, but you can't beat Croke Park on All Ireland Final Day!
Favourite place to visit outside of Ireland and why?
I'm a fan of many destinations around the world. I don't know if I can pinpoint just one. I love to travel and get a sense of what the outbound tourists from Dublin Airport would experience.
Visit Dublin Airport stand 26/16 at IATA Slots 152nd Conference