Air Service One talks with, Jim Parashos, Chief of Aviation at Melbourne Airport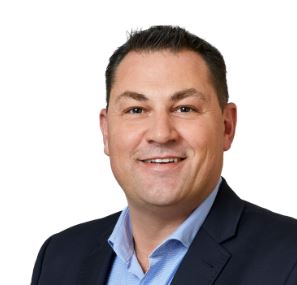 Air Service One catches up with Jim Parashos, chief of aviation at Melbourne Airport, host of the 151st IATA Slot Conference. He talks about the airport's exciting plans, the joy of seeing busy terminals again, and what he loves about Melbourne.
The Australian domestic market appears to have recovered quickly during 2022. Demand is only a few percentage points lower than in 2019. How is the domestic market different now compared to then? What have been the biggest airline/network changes?
I think everyone was surprised to see just how quickly domestic demand rebounded. After two years of adversity, it's clear that there was a lot of pent-up demand in the Australian market, and Aussies have been keen to reconnect with friends and family and get back out to see our amazing country.
As of August, we're at around 90 per cent of pre-Covid levels for domestic passengers, and there have been days during school and public holidays where we've hovered close to or slightly above 100 per cent. After two years of a very quiet airport, we're thrilled to see people back in our terminals.
The domestic landscape has certainly changed, though. Tiger Airways is no longer, but we've had Rex join us at Melbourne Airport. New entrant Bonza is also making a play in the low-cost carrier market. We're excited that they've chosen Melbourne as its only capital city destination and its second base.
Virgin Australia is our fastest-growing customer, and Qantas and Jetstar are expanding their fleets and introducing new aircraft that are more efficient, such as the A321LRs and the A220.
So, while it's been a pretty turbulent couple of years, I think the aviation industry has shown that we're really resilient, and that we're only going to come back stronger and better.
 The new Australian LCC Bonza is planning to start flying domestically from Melbourne this year. What can you tell us about their planned network from Melbourne and how they envisage it evolving?
Bonza has caused a flurry of excitement within the industry, and I know they're determined to shake up the Australian aviation scene. Their brand of fun and quirkiness – and of course, low airfares – will certainly appeal to consumers.
As I mentioned earlier, we're the only capital city destination they've chosen as part of their initial launch, and we're also their second base. They'll be operating 22 flights on eight routes from Melbourne Airport.
They've chosen Melbourne for many of the same reasons other airlines do – because there's a huge market potential here. We're the culture capital and events capital of Australia, and there's always something happening in this city, regardless of the season.
We're curfew-free, and we're the only capital city airport with a single terminal precinct. We also have great connections to international destinations, which will be attractive for travellers.
Once they have regulatory approval we look forward to welcoming them to Melbourne.
The international market from Melbourne is also now recovering but is still some way from being back to pre-pandemic levels. How much of this is down to the Chinese market's slow recovery?
We're at 65 per cent of pre-Covid international traffic and we're seeing that grow pretty quickly each month. We're bouncing back much quicker than we originally forecast, however we may still be looking at a return to full capacity in 2024 or 2025.
The Chinese market is incredibly important to Australia, and there's no doubt that international traffic would be higher if the Chinese were able to travel. We're hopeful that we'll be welcoming back Chinese airlines in 2023.
But despite that, we're seeing a lot of growth from south and south-east Asia. India has been particularly strong, driven by the visiting friends and relatives (VFR), and student markets. To support this, we've seen an uptick in services between Melbourne and Delhi. Qantas introduced a new direct flight between Melbourne and Delhi late last year, and Air India is now operating daily.
The education market has been good for us. Students have accounted for a high proportion of international traffic to Victoria. Students from India, Vietnam, Malaysia and Sri Lanka in particular are choosing to study in Victoria over other states. We see further growth potential from the south and south-east Asian markets.
Victorians started returning to their favourite holiday destinations, including Europe, but also back to favourites of Bali and Fiji. Several alternative destinations are also emerging, including Vietnam. This market segment has also been leading the Covid recovery for Melbourne.
How is the Trans-Tasman market recovering? Are there still Covid-related travel restrictions between Australia and New Zealand?
New Zealand has removed requirements for testing and vaccinations prior to entering the country, which certainly makes it a lot easier to travel between the two countries.
With restrictions easing, demand will likely recover quickly. However, Virgin Australia announced its withdrawal from Auckland and Christchurch earlier this year, which translates to around a 15 per cent capacity drop between Melbourne and New Zealand.
As a result, we believe it will take a little longer for capacity to return to pre-Covid levels on the Trans-Tasman market before this capacity shortfall can be refilled.
 You welcomed a new carrier, Bamboo Airways of Vietnam earlier this year, operating non-stop from Hanoi and Ho Chi Minh City. What can you tell us about this new service and how it came about?
We were so pleased to be able to welcome a brand-new airline to Melbourne, even while we were still recovering from the pandemic's effects.
Since starting operations in February this year, Bamboo Airways now operates three flights a week to and from Melbourne and Ho Chi Minh City and Hanoi. This also marked the first direct flight between Melbourne and Hanoi, so as well as opening up to new airlines, we're also opening up new destinations. The connection to Hanoi has improved connectivity for Aussies to travel to Vietnam – they now have options to fly to Ho Chi Minh and return from Hanoi non-stop and vice versa.
Vietnam is a key market for the leisure, education and business sectors, and we are keen to keep building our capacity for this market, which we believe was underserved before Covid.
Aussies have always loved travelling to Vietnam, and Bamboo Airways has seen opportunity here in Melbourne. Its services provide an essential connection to family and friends back home, as well as enable international students from Vietnam to come down under to study at our world-class higher learning institutions.
The Victorian government is also committed to growing the Vietnamese market. It has opened a trade office in Ho Chi Minh City, plus a 'study hub' to showcase the educational opportunities here in Victoria. Vietnam is one of the top five source countries for international students for our state and has one of the largest international student populations. It's a market we'll continue to invest in heavily….  just watch this space.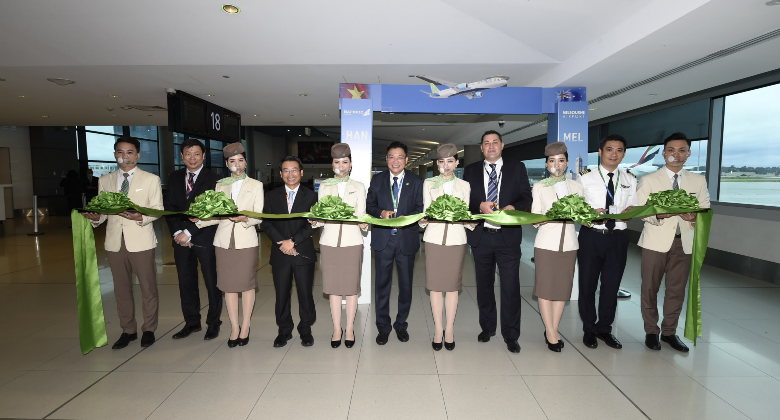 Which geographic markets have recovered most quickly for inbound visitors to Melbourne?
We've seen the quickest recovery from India and south-east Asian markets. That's been led by a mix of VFR, education and business travel. This is why Air Asia X has chosen to return to Melbourne from Kuala Lumpur, and Thai Air Asia X is launching non-stop service from Bangkok to Melbourne from December.
We're also seeing capacity growth into the US and Middle East. Qatar Airways is now operating double daily flights between Melbourne and Doha. At the end of October, United Airlines will start flying twice a day to the US, with daily flights to San Francisco and from October 30th Los Angeles, and Qantas will also operate non-stop to Dallas-Fort Worth from Melbourne from early December.
What are the biggest changes passengers will experience passing through Melbourne now compared with pre-pandemic? What further changes can they expect in the next couple of years?
We've got some really exciting changes underway at Melbourne Airport, all designed to improve the traveller experience and boost connectivity as we work towards becoming Australia's favourite airport destination. While we did prioritise particular projects during the pandemic, we didn't stop investing and improving.
In August this year, we unveiled our new T3 redevelopment, which links terminals 3 and 4. One of the biggest pinch points our Virgin Australia passengers faced was security congestion. This new link consolidates security screening at an expanded central location in Terminal 4, where we have the latest smart security technology. This means passengers can keep laptops, tablets and liquids in their bags, which makes for an easier experience. This also puts the Virgin Australia lounge in the secure airside zone for the first time, which is a bonus for Virgin's premium passengers.
Terminal 1 is also undergoing a huge facelift, including a new food court which will feature some of the most iconic Melbourne eateries.
A big project on the horizon is our proposed third runway, which is still to be approved. We anticipate that passenger numbers through Melbourne Airport will grow from 37m pre-pandemic to more than 70m by 2040.  These numbers also fit with the projections that Melbourne will overtake Sydney to become Australia's largest city by 2030.
Prior to the pandemic we were already experiencing delays, with planes spending time in the air waiting to land or on the ground waiting to depart, so this will be critical infrastructure to ensure we have the capacity to meet this growth.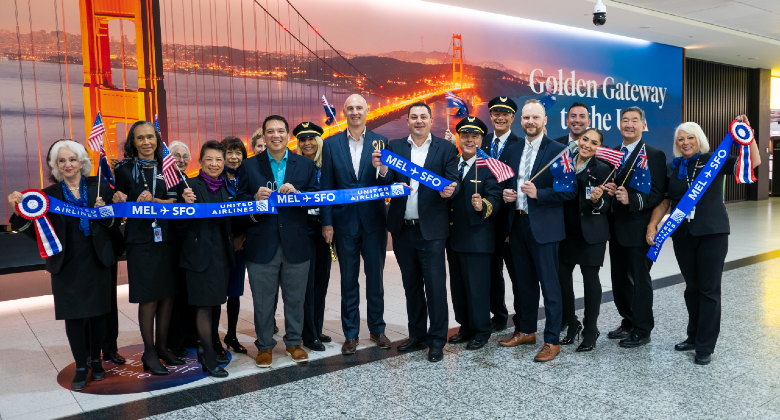 Air Service Fun questions:
All-time favourite airline livery? 
Singapore Airlines, simple and recognisable since the 80s… timeless.

All-time favourite aircraft?
No major preference, but the B747 was game-changing and highly recognisable.

Hardest to remember three-letter airport code?
All the Canadian airports starting with a Y!

Most remote airport ever visited?
Seaplane take off from the water, then landing at Male Airport, and possibly Caticlan/Boracay over two decades ago! Take off felt like a sling shot in the ATR.

Where's next on your bucket list of destinations to visit and why?
That's hard to decide. The US and Canada for holidays (I have only been for work). I would love to get back to South America, too – an underrated gem!

Beer, wine or fruit juice?
Wine… red or white.

Cricket, rugby or Aussie rules football?
Aussie Rules.

Chicken, steak or fish?
Steak…  I love a great BBQ!

Favourite TV show?
Don't really have one. I don't watch much TV. The last TV show I watched was Succession on 14-hour flight.

Favourite film?
Shawshank Redemption.

Favourite band/singer?
Tough one…  maybe Prince. A songwriter, performer and could play most instruments.

Favourite building in Melbourne?
Forum Melbourne. It's amazing inside and out.

Favourite museum in Melbourne?
The Immigration Museum. It really tells the story of Melbourne's fabric.

Favourite fact about Melbourne (the city not the airport!)?
It's the largest Greek-speaking city after Athens and Thessaloniki following the mass migration of the 50s and 60s.