Air Service One talks with Kevin Chan, Leader, Network & Business Planning, Swoop.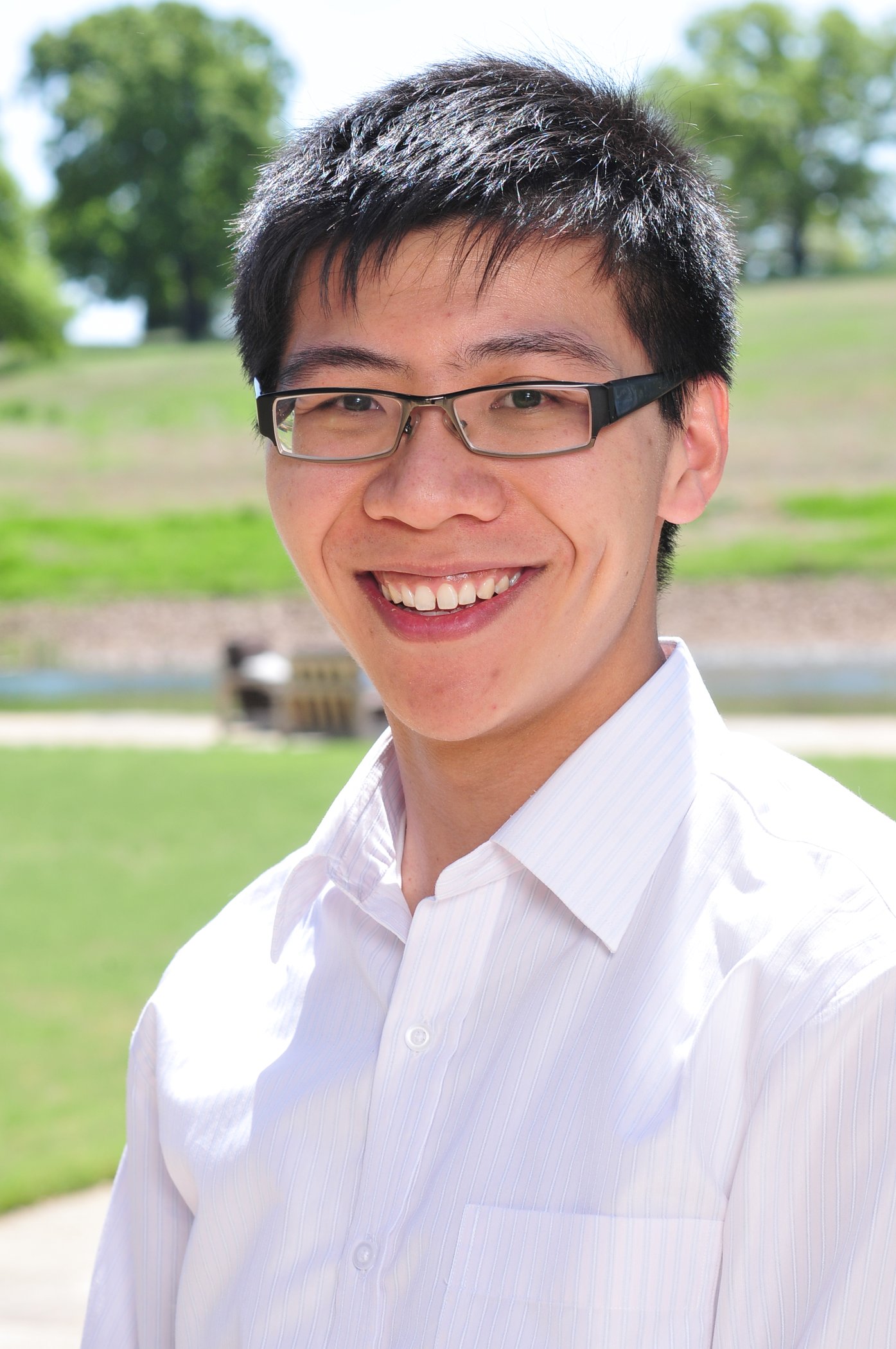 Prior to this years ACI-NA JumpStart air service development conference, Air Service One caught up with Kevin Chan, Leader, Network & Business Planning for Swoop.
Kevin has been at the forefront of Swoop's latest network and fleet expansion, so we had some serious questions but also wanted to know a bit more about his everyday life.
How independent are you from WestJet when it comes to planning your network strategy? How much say do they have over what you can (and can't) do?  
As an independent subsidiary of the WestJet Group of Companies, Swoop operates as a separate airline with a distinct network, brand and overall value proposition. Swoop has its own network planning team and is responsible for its own network decisions, however, we do frequently collaborate with WestJet to ensure alignment across the WestJet Group of Companies.  Our role in the WestJet Group brings a level of stability and reliability that is unmatched by any other Ultra-Low-Cost Carrier in Canada at this time.
With Flair Airlines and more recently Lynx, Canada is seeing something of a boom in low-cost airlines. However, unlike in Europe, and to some extent the US, where (U)LCCs often evolved by using quieter, cheaper, less congested airports that may be some distance from the markets they aim to serve, Canada is not blessed with such facilities. Does that make it harder to have significantly lower unit costs than Air Canada or even your parent company, WestJet
?
Swoop operates out of a significant number of secondary airports to stimulate new demand while also enabling a low-cost operation (examples of some of our secondary airports include Abbotsford, Hamilton and Orlando Sanford).
While the challenges of operating in the Canadian market are well known, our positioning as an airline within the WestJet Group affords us unique opportunities to drive a low CASM. For example, we leverage WestJet Tech Ops and other shared services to achieve economies of scale that we wouldn't be able to realize otherwise. Swoop is proud to be able to achieve what we believe is among the lowest CASM in North America.
You have 10 737-800s and plan to take delivery of six MAX 8s this year. How soon will they all be delivered? What is the fleet growth projection beyond 2022?
Our MAX aircrafts are being delivered very shortly, with our first MAX expected to be entered into service in early June. By the end of August, we plan to have all six MAXs delivered and operating in our network.
At Swoop, we're always monitoring the Canadian travel landscape and looking for ways to bring more affordable and accessible travel options to travellers. There are many exciting plans beyond 2022, so we'll just have to wait and see.
How does your passenger profile on domestic Canadian flights differ from those travelling on WestJet? 
Swoop travellers are value focused and predominantly fall into the leisure and VFR (visiting friends and relatives) categories. We frequently welcome travellers onboard who have never travelled before simply because the cost of an airplane ticket was out of reach. It speaks to the high fare environment we have in Canada and the desperate need for lower fare options.
As an Ultra Low-Cost Carrier (ULCC), we're able to pass low prices on to our travellers by offering affordable customizable fare options that put travellers in control of their budget and travel experience.
Among your existing and planned US destinations, most are major cities or gateways to beaches. So why Nashville, which doesn't seem to fit into either category? 
We believe there's a significant opportunity to break the traditional Canadian mindset that a trip down south is a week-long vacation at an all-inclusive. Our ultra-low fares enable Canadians to take more trips, more often, perhaps with a shorter duration. That means weekend getaways, or three to four-day trips to a city you've never been to. Nashville certainly fits the bill for a quick trip and we're beyond excited to bring ultra-low-cost service from Canada to Music City.
I notice that Swoop is currently doing much less flying on Tuesdays and Wednesdays than on other days of the week. Will that continue into the summer season?
With our 2022 fleet expansion, Swoop is growing by 60% over the next few months. A careful balance and coordination of both commercial and operational needs must be taken into consideration, so as we ramp up resourcing across all operational areas, we will carefully line that up with commercial demand as we navigate this pandemic recovery environment. This is largely why you will see some fluctuations in flying by day of week.
You are currently serving Abbotsford in southern British Columbia and not Vancouver. Is that because of airport charges, a desire to avoid head-to-head competition with your parent company, or an opportunity to serve an underserved market? 
Abbotsford is an airport that is perfectly suited for Swoop and shares a similar mindset with operating an ultra-low cost business model. As you've noted, it is a secondary airport for Vancouver and navigating in and out of the airport is a breeze with less congestion for travellers and airlines alike. In addition, rates are significantly lower than the rest of the airports in Canada (they are one of only two airports with a $0 airport improvement fee). With those advantages,  it's no wonder that Abbotsford capacity is well beyond pre-pandemic levels and it enables us to offer incredibly low fares.
Canada has the highest regulatory cost burden in the world and we are undoubtedly concerned with third-party increases that drastically impact ticket prices for Canadian travellers. By way of example, as the pandemic decimated the world, Nav Canada, our air navigation service provider, announced a 29.5 per cent fee hike to airlines and just about every major airport in Canada increased their airport improvement fees (AIF) by anywhere from 30 to 52 per cent.
According to our analysis of Cirium schedule data for this summer, Flair would appear to be about 50% bigger than Swoop in terms of domestic flights and seats. Is it of strategic importance to ultimately be bigger than them?
As Canada's first and most successful ultra-low-cost carrier, Swoop was built on long-standing Canadian principles, which are integral to the success and recovery of Canada's aviation industry. With our growing fleet and expansive network, we are investing in the Canadian market to ensure we bring new connections and lower fares to communities from coast-to-coast. Our competitors growth is not special or unique to Canada as both Swoop and WestJet have created low-cost hubs and done so without ever seeking or requiring monopolistic exclusivity arrangements. 
The Canadian aviation landscape is changing rapidly, and the market today will look vastly different in a few years' time. We are focused on longevity and growing the ULCC model across the country – offering more Canadians an opportunity to travel with low fares. As we scale, we are growing capacity responsibly, offering our travellers reliable service and new options, without compromising a solid operation.
Since launching in 2018, Swoop has carried almost four million travellers in four years and has grown to serve 35 destinations in Canada, the U.S., Mexico and the Caribbean, with affordable à la carte fares that put travellers in control of their budget and travel experience.  In 2021, Swoop carried almost 1 million travellers and completed 99.4% of scheduled flying with 82% of flights departing on time and 78% arriving on time.
What's one thing would you like to see the Canadian government do to make air travel better for Canadians? 
Perhaps a more medium-term goal would be to see the Canadian government take proactive steps to drive down user costs in terms of rates and fees. Canada is ranked 31st out of 32 OECD countries in terms of the competitiveness of airport fees and taxes (link). These fees (e.g. airport fees, excise taxes, security charges) are expensive for travellers and undermines the growth of the Canadian air transport sector. Airlines are required to pass these charges along to travellers and every dollar added to the airfare will have a negative effect on overall demand. There are many ideas that can be pursued (e.g. capping airport improvement fees (AIF), revisiting how security charges are allocated / passed through, taking a fresh look at airport land rents and creating a more equitable model) but there needs to be a concerted effort and commitment from the government to lower fees so that those savings can be passed on to the traveller.
Additionally, as airlines ramp up to pre-pandemic capacity, we continue to experience unacceptable challenges and remain extremely concerned with the state of services provided by government agencies at our air borders and security screening points. This is an urgent issue that requires immediate improvement to ensure we are not at a disadvantage to international competitors.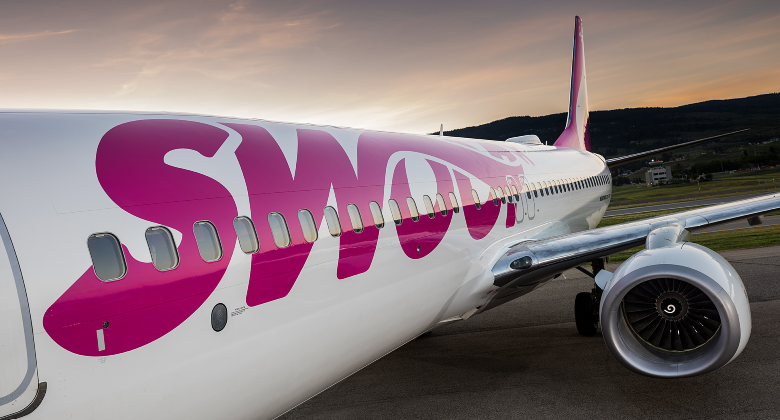 All-time favourite airline livery (not including your own)?
Cathay Pacific – have a soft spot for that one!
All-time favourite aircraft?
Fokker F28 – my dad was an aircraft mechanic for the old Canadian Airlines and I remember him giving me tours on this aircraft...it got me interested in aviation!
Hardest to remember three-letter airport code(s)?
All the Canadian airport codes...most of them aren't very intuitive but at least they all start with Y?
Most remote airport ever visited?
USM
Favourite city to visit in Canada?
Ottawa
Favourite sport to watch/play?
Tennis
Favourite TV show?
The Office
Favourite film?
Infernal Affairs (a Hong Kong action film which was the basis for The Departed)