Air Service One Talks with Nigel Mayes, Business Development Manager London Southend Airport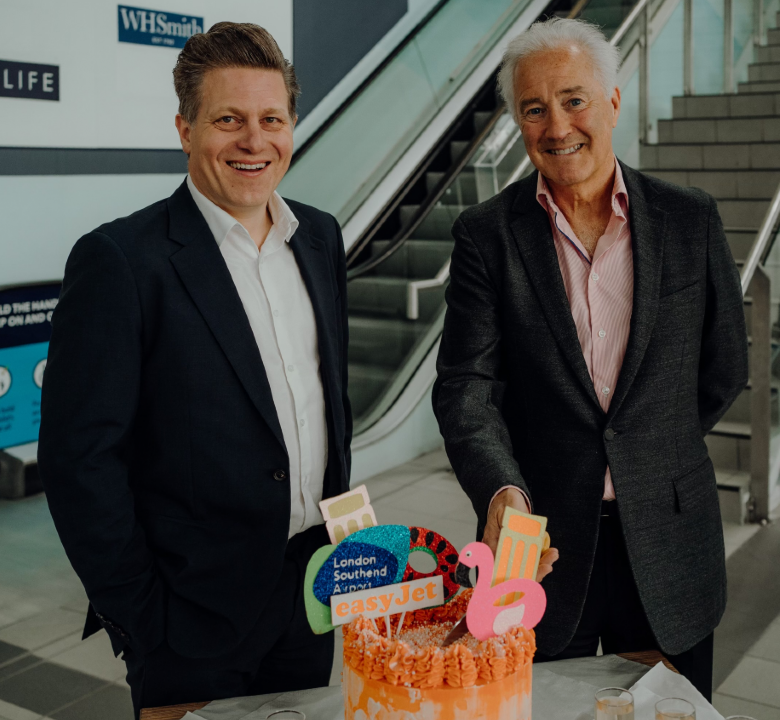 Air Service One, caught up with Nigel Mayes, Business Development Director, London Southend Airport, to find out what his plans where with rebuilding the airport after the pandemic, but to also find out a little more about the face that everyone knows but may not know alot about!
It was all going so well with passenger numbers doubling in a year to well over two million in 2019, with easyJet and Ryanair both having bases at the airport. And then the pandemic struck. While flights have increasingly returned at other London airports, Southend currently has just three routes this summer with easyJet to Faro, Malaga and Palma de Mallorca. How has Southend managed to survive this dramatic reduction in traffic during the last two years?
The management team, led by Glyn Jones CEO has done a fantastic job of managing costs and diversifying revenues during the pandemic. London Southend can deliver the lowest cost base of any London airport, enabling our airline partners to pass on these savings to their customers and in turn help them to win market share.
On the revenue side we have been creative with driving revenues through: our Jet Centre, solar farm and cargo operations. Like many airports during Covid cargo became an important source of revenue and we have an excellent facility for express transit.
easyJet has significantly downsized its Stansted operation this summer and has even cut capacity at Luton by 11% (versus 2019) focussing on growth at Gatwick and Manchester. What will it take to get easyJet to reopen its base at Southend?
There are so many reasons for easyJet to rebuild their capacity at London Southend, to mention the key ones:
easyJet successfully served over one million passengers though London Southend in 2019, load factors and yields on these services were strong;
The strength of our catchment area – some of the wealthiest areas in the South-East;
easyJet's network strategy is to be number one in any city market, serving London Southend Airport enables them to grow capacity in the London system and retain their number one position in London;
We will deliver an excellent customer service at the lowest cost
Ryanair's total UK planned network capacity this summer is virtually the same as in 2019. So why does it not still have a base at Southend?
We can't speak for airlines but as I said above, there are so many reasons for airlines to put capacity into London Southend.
Does the infrastructure at the airport give Southend an advantage over other airports in the London system?
No other London Airport can rival the speed and comfort of our plane - train – destination journey. The train station is 100 steps from the terminal and passengers can quickly get from plane to train in five minutes with hand baggage. Then with a 43-minute train journey time into London, no other London airport can rival us.  We are also under London airspace, so avoiding holding delays and have a compact airfield with short taxi times.
How do your airport charges compare with those at other London airports this summer? What about parking charges for passengers and do you charge a 'drop off' fee like at other London airports?
We have an incredibly low-cost base and will be extremely competitive when it comes to aeronautical charges. I'm confident we will provide the lowest cost base for airlines wanting to serve the London catchment. As for parking charges, of course we are the cheapest in London!
What are the realistic goals for Southend in 2022 and 2023? What are the biggest challenges you face?
For 2022 we want to do a great job operationally and ensure the existing flights are full and profitable. Looking to S23 we are expecting a step change in capacity and considerable growth. Two million passengers used to travel through London Southend pre-Covid so the demand is there, our challenge will be serving the growth and maintaining our customer service levels.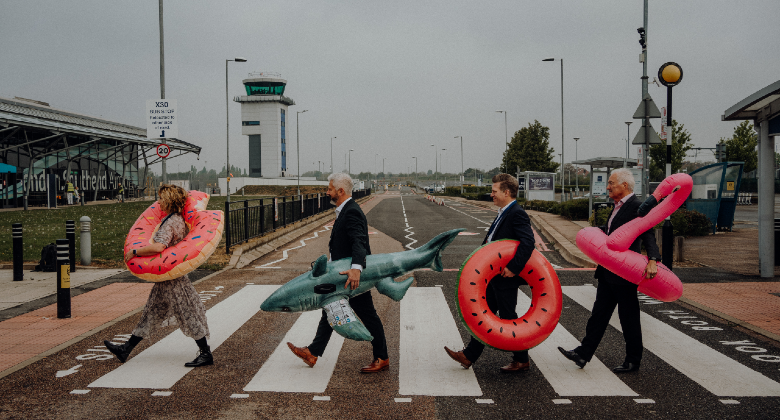 All-time favourite airline livery?
I love the original Buzz livery (KLM). But I also love the new Condor livery. It must be a yellow thing!
All-time favourite aircraft?
Upper deck on the 747, sitting in the nose cone.
Or historical aircraft the Carvair (developed by Freddie Laker). London Southend Airport has an amazing history. In the 1960s when the airport was one of the busiest airports in the UK, there was a Carvair aircraft that used to take passengers and cars across the English Channel. Google it!
Hardest to remember three-letter airport code?
Greek islands are my three-letter code weak spot; JMK (Mykonos), JSI (Skiathos) and SKG (Thessaloniki).
Most remote airport ever visited?
Hmm there have been a few. Prior to London Southend, I was very lucky, working for ASM, to deliver so many exciting aviation projects around the globe. One such project was Guam, which was "fairly remote", it's certainly the most remote US territory (15 hours of flying from LA). But it was also a much-loved tourism destination used by the Japanese and South Korean consumers.
Favourite city to visit?
Southend of course! Southend has recently become a city officially!
Favourite sport to watch/play?
Football. Manchester United at Old Trafford, the only benefit from their poor form is I can get tickets for me and my boys!
Favourite TV show?
Match of the Day (when Man United were good), but I also love introducing my kids to comedy classics like Blackadder, the IT Crowd and their favourite Father Ted.
Favourite film?
Anything with Adam Sandler in it. Hardly Oscar material, but I love a good comedy.
Favourite place in Southend?
Cockle Sheds, Leigh-on-Sea, famous for its fresh seafood. A place my dad would take me to when I was a boy and more recently a few years ago with its trendy eateries.
Favourite fact about Southend (the city not the airport)?
The obvious one is that Southend has the longest pleasure pier in the world (2,158m). It's so long, it has a train on it and a museum at the end!