Air Service One talks with Pat Rowe, Director Air Service Development, Milwaukee Mitchell International Airport – MKE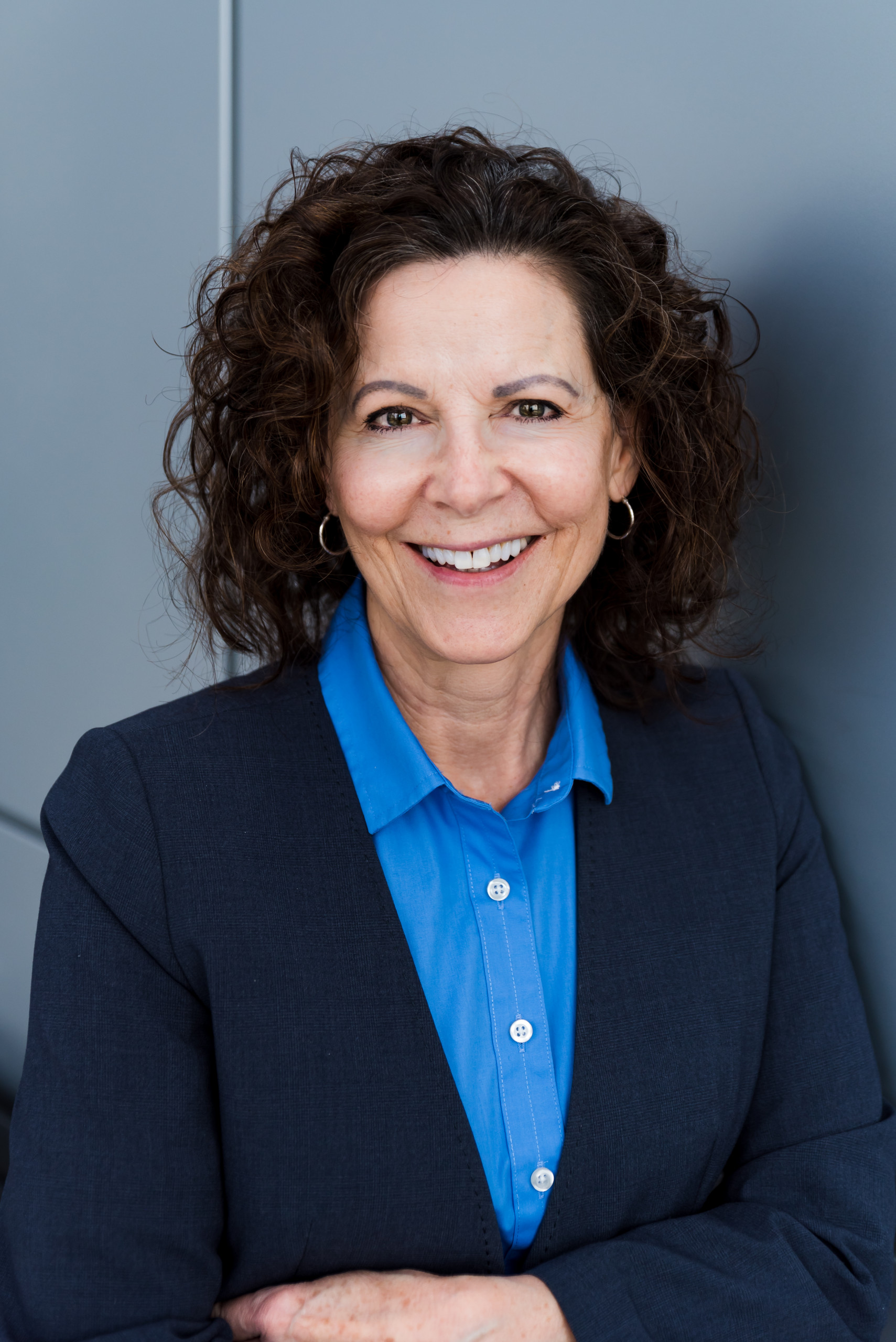 Air Service One caught up with Pat Rowe, Director Air Service Development, Milwaukee Mitchell International Airport ahead of hosting this year's ACI-NA JumpStart conference to find out about the challenges faced by the airport post pandemic, how JetBlue has fit into their carrier line up and what happened to Contour Airlines!
This wouldn't be "Air Service One talks with…" without also finding out a little more about one of our industries most respected individuals, including her favourite places visited and yet to visit!
What have been the particular challenges faced by Milwaukee Airport since the start of the pandemic?
As travelers have returned to the air, Milwaukee's demand continues to outpace the seat capacity that airlines are gradually restoring. Reduced frequencies in existing markets in addition to nonstop markets that have not returned has resulted in high load factors and higher leakage than MKE has seen in the past.
Our challenges parallel those of many other airports in markets that have a high percentage of corporate travel – business trips have been slow to return. However, Milwaukee's robust manufacturing and tech base means a high percentage of installers, technicians and trainers are continually in the air – Toolbox Tuesday. It also means that Milwaukee passengers have the discretionary income for frequent leisure travel.
Southwest and Delta are your leading carriers, each with 36.5% and 25% respectively of all flights. No carrier is particularly dominant at Milwaukee. Do you see that as a weakness or a strength?
MKE has a unique history, in that a dozen years ago with two hubbing carriers, Midwest and AirTran, we had many more nonstop markets and seats than we do today. As those niche airlines merged into others, the upside became the comparative stability created with the current mix of legacy and strong independent carriers.
In 2021 Milwaukee welcomed many new services as airlines experimented with seasonal, leisure routes. How actively were you involved with the airlines in coming up with the destinations?
As any air service development person will tell you, predicting and tracking passenger demand to certain markets is an art as well as a science! We know Milwaukeeans will go to beach and golf markets year-round and it was exciting to see airlines add some of the leisure markets we had pitched.
You welcomed JetBlue for the first time in 2022 with service from Boston and New York JFK. What was the key in attracting them to the Milwaukee market after so many years?
The attraction was mutual! New York and Boston were top underserved markets from MKE, and with connecting options and codeshare agreements, JetBlue greatly expanded the world of travel possibilities for Milwaukee passengers.
Last summer, Air Canada resumed daily service from Toronto to Milwaukee, having served the market for many years pre-pandemic. However, the route was suspended at the end of the summer season and has not resumed this summer. Can you give some insight into why this has happened?
As happened with most airlines, the post-pandemic pilot and crew shortage impacted Air Canada. Travel demand between Milwaukee and Toronto continues to be strong, especially as Viking and other luxury ships cruise between the two cities and cruise passengers fly back. Air Canada remains interested in the route when their resources are in place.
Contour Airlines, a regional carrier, served Milwaukee from Pittsburgh and Indianapolis between October 2021 and early 2022. Why did the carrier not succeed on these routes?
Contour had a very good plan to connect Midwestern medium hub markets, which historically have had high demand. Without the full return of business travelers coming out of the pandemic though, there were not enough high-frequency, premium-fare passenger to sustain the routes.
What are the chances of Milwaukee attracting transatlantic flights in the near future?
Milwaukee makes so much sense for a transatlantic carrier. There are already enough transatlantic passengers in MKE's catchment to fill three widebodies a day. Many of Wisconsin's 48 Fortune / Forbes companies have extensive trade relationships in Europe. Add in the European heritage of many Wisconsin residents, the new cruises on Viking and other European lines, and the golf tour groups from around the world coming to play Wisconsin's top courses, and MKE is a top choice for international service to our region.
What is the split between passengers living in the Milwaukee catchment area, visiting passengers, and connecting passengers?
In Milwaukee's Primary/Secondary Catchment Area, 65% of domestic passengers originate in the catchment area while 35% visit the catchment area. Additionally, 70% of international passengers from the MKE Primary/Secondary Catchment Area originate in the catchment while 30% are inbound passengers visiting the catchment area. Less than 1% of all passengers at MKE are connecting passengers.
Are there particular geographic markets which you see as having good potential for future growth?
Milwaukee travelers see continued strength in emerging (business/leisure) "bleisure" regions.  This includes traffic links to Texas, the Carolinas, Oregon and California markets.  We believe increased levels of restored and new nonstop seats into these regions will align with where our residents want to travel.  Our air service team tracks these developments in reported data trends, catchment analysis and facility data (concessions, parking) to help support our future insight.
Do you have specific goals in terms of route development?
On the domestic side, reconnecting MKE to its high-demand west coast markets – the LA Basin and the San Francisco Bay area in particular are top priorities. Adding flights to MKE's underserved snowbird markets, such as Phoenix and South Florida, is also high on the list.  Nonstop international leisure service in the MKE market is also high on the goals list as demand to the region has been robust.
What infrastructure developments have you made in recent years and how important are these for attracting new services?
MKE has been continually updating its passenger amenities, from developing a parking app with loyalty benefits to a complete refresh of our food and beverage program to stay on top of customer tastes and trends. MKE is also one of the latest airports to add CLEAR expedited security lanes at all TSA checkpoints.
What infrastructure developments do you have planned for the coming years and how will they benefit passengers?
A complete rebuilding of the international arrivals terminal is in the beginning stages. It will feature state-of-the-art Customs and Immigration facilities, along with an additional gate capacity that can be used for both domestic and international flights.
Air Service Fun
All-time favourite aircraft? The Queen of the Skies, B-747
 Hardest to remember three-letter airport code(s)? SJT, SJD, SJO, SJC, SJU
 Most remote airport ever visited? Nevsiher in Turkey
 Most unusual/obscure airline you have flown on? Where, when and why? Regional Air, 2019, Seronera Airstrip to Arusha, Tanzania. Incredible photo safari!
 Favourite sport to watch/play? Women's soccer (watch, of course)
Favourite TV show?
Ted Lasso
 Favourite film? Little Big Man
 Favourite singer/band? Oh nooooo! My playlist is eclectic, and I can't choose a favorite!
 Favourite unusual fact about Milwaukee: Guinness Book of World Records named Milwaukee's annual Summerfest the "World's Largest Music Festival." Summerfest features over 800 bands and more than 1,000 performances on 11 different stages across three weekends in June and July at Milwaukee's lakefront festival park.
 Favourite place to visit in Milwaukee? Anywhere on the water! I love boating or kayaking up to the restaurants, cafes and bars along the Riverwalk. Or maybe the Harley-Davidson Museum. Or the Public Market.
 Favourite place to visit outside of the US and why? The U.K. I find the history and architecture endlessly fascinating.
 Which city/country would you most like to visit (that you haven't been to yet)? I have a deep appreciation of the UNESCO World Heritage Sites I've seen, and I'm now on a quest to visit as many as I can throughout the world!